Protecting Nature's Beauty: The Diamond Route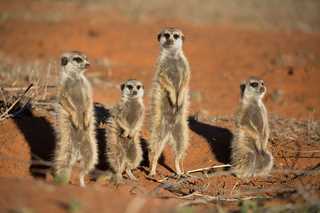 <![endif]-->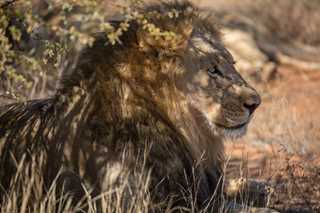 <![endif]-->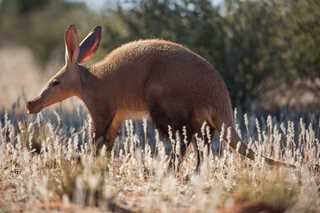 <![endif]-->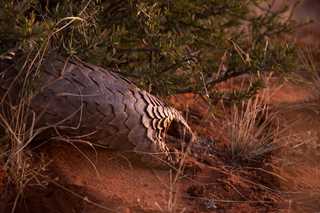 <![endif]-->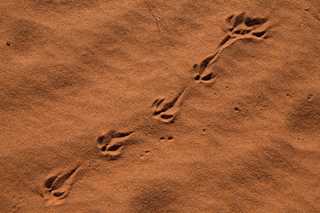 <![endif]-->
Forevermark, as part of The De Beers Group of Companies positively contributes to the protection of the natural world through the Diamond Route.
The Diamond Route is an award-winning initiative and perhaps one of the De Beers Groups most valuable contributions to biodiversity, it is a series of seven beautiful, protected destinations around De Beers' traditional areas of operation. For every hectare of land impacted by De Beers' diamond mining operations, six hectares is dedicated to nature conservation. This land we manage for conservation covers 164,000 hectares and is home to several indigenous and endangered species.
The Diamond Route is about more than conservation alone. It supports local economic development through tourism and education, and promotes biodiversity through active conservation and vital scientific research. An annual Diamond Route Research Conference showcases the scientific research carried out on Diamond Route properties. In 2014, 170 delegates attended the conference from a wide range of national and international institutions.

Education and healthcare are priorities for all local communities surrounding the mining areas. They can access services such as schools and hospitals. For example, in Botswana, Debswana operates hospitals at Orapa and Jwaneng Mines, which serve as district hospitals, and provide essential public medical services to mine employees and the surrounding communities for free. At Orapa Mine, there were 82,197 patient visits in 2014.

The Diamond Route is also turned towards the future, with five dedicated research centres on the way; the Venetia Limpopo Nature Reserve, the Rooipoort Nature Reserve, the Tswalu Kalahari Reserve, the Benfontein Nature Reserve and Telperion in the Ezemvelo Nature Reserve. More than 120 research projects have been conducted to date across The Diamond Route properties at undergraduate and postgraduate level.
Inside the Limpopo Nature Reserve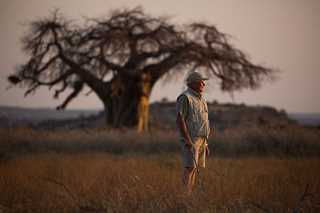 <![endif]-->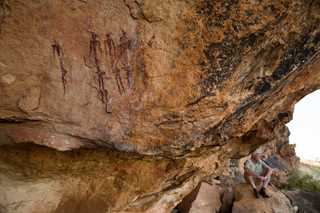 <![endif]-->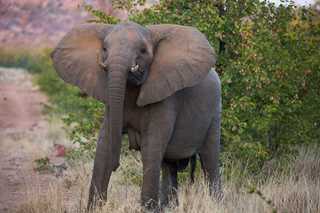 <![endif]-->
Forevermark, as part of The De Beers Group of Companies, positively contributes to the protection of the natural world through the Diamond Route, a series of se conservation sites.

Piet Oosthuizen is the Senior Manager, Ecology and De Beers properties. His portfolio includes conservation areas around Kimberley (66,000 hectares), and the Venetia Limpopo Nature Reserve (32,000 hectares).

The objective of Ecology is to be a self-sustainable division through effective and responsible resource utilisation, delivering sustainable reputational value through excellence in biodiversity, cultural and heritage conservation.

De Beers Consolidated Mines (DBCM) started the breeding of disease-free buffalo in 1991 and at the same time invested in scarce species, like sable and roan antelope, to help prevent the extinction of these species and re-populate areas where they naturally appeared. These initiatives have seen the numbers of these animals growing from almost extinct to a current healthy situation of 3,500 plus roans and 22,000 plus sables in South Africa.
The conservation management plans are built around the entire eco-system focusing on the biodiversity and conservation.

DBCM facilitates various research programmes either in support of management objectives or to support students. Key research projects undertaken on the properties include the work done on the endangered black footed cat.

Piet comments: "Working in Ecology is a passion and it is a privilege to be entrusted with such huge conservation areas. The most rewarding aspects are successful game breeding, seeing the calves in huge herds, handling and relocation of game."

Piet admires the natural variations in diamonds and links the natural and unique characteristics of diamonds to those unique characteristics you find in game animals; he sees both as miracles of nature. "There are so many similarities between diamonds and nature, as each diamond has its unique characteristics, most animals are unique. Each zebra has its own pattern of stripes and the same for the spots of a leopard."
<![endif]-->
Watch the Film:
See inside the Limpopo Nature Reserve.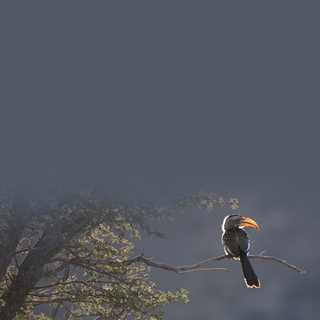 <![endif]-->
Protecting Nature's Beauty
Forevermark, as part of The De Beers Group of Companies, is committed to the preservation and protection of habitats, their species and the wider natural world.