<![endif]-->
Hearts & Arrows Collection
The Hearts & Arrows Collection showcases diamond jewellery featuring the Ideal Square and Ideal Cushion diamonds, designed to maximize a diamond's beauty.  Each Forevermark diamond comes with our promise that they meet our standard of beauty that goes beyond the traditional 4Cs.
The Art of Creation
The art of creation and innovation marks our highest achievements. Through knowledge passed down from generation to generation and perfected using the latest technologies, Forevermark Hearts & Arrows diamonds were designed by master diamantaires to maximize each diamond's brilliance.
<![endif]-->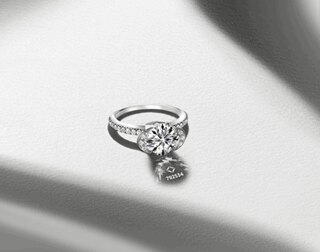 <![endif]-->
Hearts & Arrows Patterns
When every facet is expertly placed to reflect light and every sparkle is a reminder of your most important promises. Each diamond exhibits the Hearts & Arrows pattern as evidence of the care that has been taken to make these diamonds extremely beautiful.
<![endif]-->
<![endif]-->
<![endif]-->
<![endif]-->
<![endif]-->
<![endif]-->
Forevermark offers the most beautiful Ideal diamonds in square, cushion, oval, heart and round shapes. The eight arrows that radiate out from the centre of the diamond and a circle of hearts offer you the knowledge that every facet aligns to captivate the eye and magnify the diamond's beauty.These are some examples of the Hearts & Arrows patterns.