<![endif]-->
About Forevermark
Forevermark is a diamond brand from The De Beers Group of Companies, which has a history of diamond expertise spanning more than 130 years. Every Forevermark diamond comes with a promise that it is beautiful, rare and responsibly sourced. This promise is symbolized by the unique inscription at its heart.
Purchasing a Forevermark Diamond
Only sold in a select group of Authorised Forevermark Jewellers, Forevermark diamonds can be the centerpiece of the jewelry you've always imagined. Forevermark diamonds are available as loose diamonds or in finished jewelry crafted by one of our trusted design partners or Jewellers.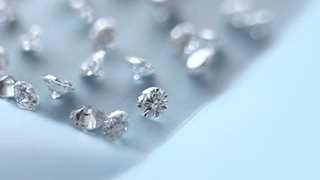 <![endif]-->
<![endif]-->
Our Unique Inscription
Every Forevermark diamond is inscribed with a number that represents a three-fold promise: that the diamond is beautiful, rare and responsibly sourced. Invisible to the naked eye, this inscription includes the Forevermark icon and a number that is unique to you.
Forevermark diamonds are hand-selected for their beauty and rarity, and each is genuine, untreated and natural. Less than one percent of the world's diamonds are eligible to become Forevermark.
<![endif]-->
<![endif]-->
Each Forevermark diamond is also responsibly sourced, originating at one of a handful of carefully selected mines that benefit the people, community and country where they are located. Forevermark traces each diamond along its journey, ensuring strict business, environmental and social standards are met at every step.