<![endif]-->
Opportunities for Women: Zimele Fund beneficiary Mercy Sithagu
Learn about how Forevermark, through The De Beers Group of Companies provides opportunities for women in local communities surrounding the mines.
Meet Mercy Sithagu, Zimele Fund beneficiary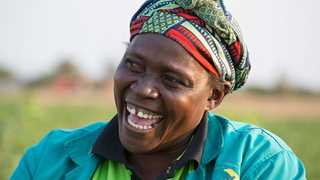 <![endif]-->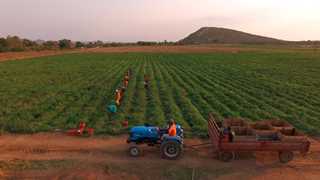 <![endif]-->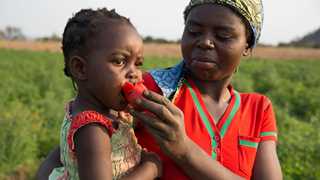 <![endif]-->
Forevermark, as part of The De Beers Group of Companies supports business initiatives in diamond producing countries.
Launched in 2009 in South Africa, the Zimele Fund helps people to start or grow their own businesses.

"Zimele," means to "stand on your own feet" or "be independent." The purpose of the initiative is to facilitate the creation, promotion, and expansion of sustainable businesses through funding and mentorship.

Forevermark, as part of The De Beers Group of Companies, now supports four Zimele hubs in South Africa. Mercy Sithagu is one of the beneficiaries from the Zimele Venetia Hub, in northeastern South Africa.

Mercy Sithagu runs Sithagu Farm in the small village of Nwanedi in South Africa's Limpopo Province. With the assistance of the Zimele Fund, Sithagu Farm has successfully developed her farming activity, purchasing material and investing in an irrigation system.

Mercy has won several recognitions for her professional achievement as a farmer. Heralded '2012 Female Farmer of the Year' by the Local Musina Municipality, Vhembe District Municipality's Department of Agriculture and Limpopo provincial Department of Agriculture, Sithagu received this award for providing quality produce in the form of tomatoes, butternut squash and watermelons.

The intervention by the Zimele Fund preserved five jobs, and created an additional five permanent positions and approximately ten temporary jobs during the harvesting of tomatoes.

Since 2009, Zimele has created more than 2,300 jobs. By the end of 2015, the initiative hopes to fund more loans and create at least 3,000 new jobs.

Similar programmes exist in Namibia and Botswana.
<![endif]-->
WATCH THE FILM
Take an inside look at Mercy's Farm.
<![endif]-->
For Women. Forever.
We believe that thriving, sustainable economies not only benefit from, but require the full and equal participation of women; and that it is every woman's right to make such a contribution. Forevermark, as part of The De Beers Group of Companies, supports women entrepreneurs and their businesses and contributes to the provision of good quality healthcare and education.