Forevermark Celebrates International Women's Day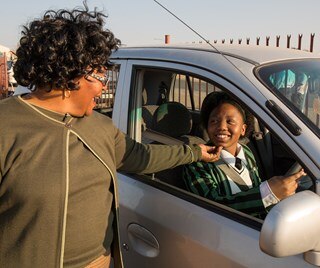 <![endif]-->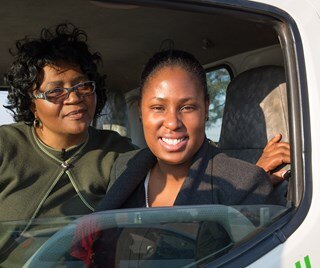 <![endif]-->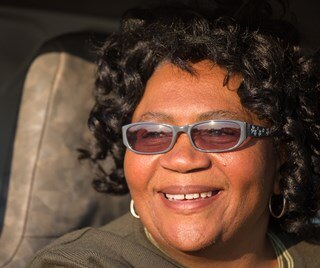 <![endif]-->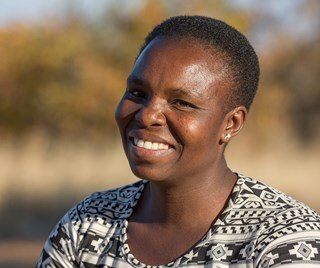 <![endif]-->
<![endif]-->
SOPHIA MPHUTHI AND ALICE MANDIWANA
To celebrate International Women's Day, we'd like to shine a light on these two inspirational women who have driven their career forward with support from Forevermark and the De Beers Group of Companies.
Sophia Mphuthi started her driving school from her home in Kimberley in 2009, with the support of the Zimele Program, which was launched in South Africa that year. The programme enabled her to buy a truck as well as a car so she could also offer truck driving lessons. In 2011, Zimele stepped in again and financed a second truck.
Three years later, Sophia received Transport Education and Training Authority accreditation, which helped her develop her business still further. And, in 2015, her Excellence Driving Academy was awarded a skills programme to train 50 unemployed young people in the Northern Cape region – and she still conducts the driving lessons herself.
"My business has achieved the highest service levels in this industry, due to the fact that I started my business with brand new vehicles and was able to give the best possible service," Sophia says. "I have learnt a lot of business skills through the Zimele mentoring programme and I have learnt how to create possibility, even where there is none."
In 2014, Sophia trained 503 people, with a 90% pass rate in the driving exam. More than half of the learner drivers were women. She also runs her own social responsibility programme, offering free tuition to women and young people from the community who cannot afford to pay for driving lessons.
Alice Mandiwana's story echoes Sophia's. A trained fire fighter, Alice couldn't find any employment in her field, so she seized the opportunity to join the De Beers Group of Companies in 2011, receiving full training to become an engine operator at the Venetia Mine in Limpopo. After six months' training, Alice gained confidence and developed her driving skills to operate the mine trucks. She started driving engines on her own. Now one of the most skilled drivers, she trains new drivers, including women.
She says: "I'm very proud to have learnt those driving skills. I am now making a living for my family. I'm also very proud to work for De Beers as we produce high quality diamonds."
Out of the nearly 100 engine operators at the Venetia Mine, more than 20 are women and have been trained over the last four years – following in Alice's footsteps.