Rosie & Andy –
A Forever team
As Rosie started the first day in a new job, she shook hands with her new colleagues and locked eyes with Andy as he gave her a welcoming smile. Little did she know that she had just met her future best friend, husband and partner in life. A true teammate.
It was during an after work gathering in their local pub, that it started to become clear that Rosie and Andy were more than just work mates. As the barman cleared up the empty glasses and called final orders, Rosie and Andy realised they were alone and had spent hours talking into the night, long after their other work colleagues had left.
In the next few months the pair continued to meet after work and their relationship grew over conversations about life, their passions and their weaknesses. This marked the beginning of their Forever.
Finding Forever
It was only a short time into their relationship that one night, looking out from Rosie's London flat at a particularly stunning night sky, Rosie suggested they go to Iceland in pursuit of the Northern Lights. True to their word, the following month they were driving along the bleak and desolate Icelandic landscape in awe of the vastness of what was in front of them and feeling a deeper connection growing between them.
Rosie remembers overlooking the glaciers, lava fields and huge cascading waterfalls with Andy's hand in hers and knew that she had found her 'one' and that they were meant to be together Forever.
Experiencing such an otherworldly landscape was incredible, and I knew Andy felt it too. There was no one else I wanted to be by my side.
Andy's defining moment was slightly less romantic, and slightly more dramatic. Later that day, their hire car slid into an icy ditch. Thankfully the couple were fine, but Andy remembers looking into Rosie's eyes at the seemingly hopeless situation and thinking: "I wouldn't want to be doing this with anyone else."
As they couple learned how to work together as a team, through the amazing times, and the challenging, their commitment to each other grew, along with their sense of adventure. They spent the next few years exploring the world when they could, from trekking the jungle in South America, to camping in gale force Welsh winds.
I knew I wanted us to grow old and wise together and that anything else in between would be OK, as long as I was with Rosie.
The engagement story
Andy had been planning to propose to Rosie for a while, but after he went through a particularly emotionally challenging year, it made him realise how much he wanted to share his love and commitment for Rosie with his friends and family. Together with his Mother, Andy restored a beautiful vintage jewellery box and placed the ring in one of the draws for Rosie to open on her birthday.
After an agonising wait as Rosie opened all the draws except the one containing the ring, she finally discovered the ring and was so shocked she burst into tears and exclaimed; 'Are you joking?!'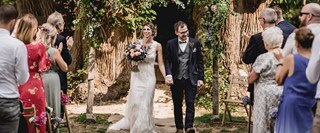 <![endif]-->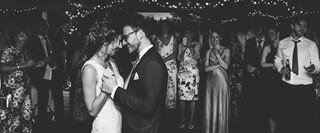 <![endif]-->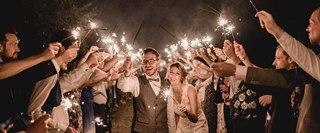 <![endif]-->
A symbol of everlasting love
Rosie's stunning diamond engagement ring belonged to Andy's Grandma and was inherited by Andy's Mother before she passed it down to Andy. Family plays a huge part in both the couples lives and the significance of the story behind the ring along with the original engraving bearing Andy's grandparents names made it a beautiful heirloom to pass down from one Forever story to another.
The Wedding day
Rosie and Andy had a Humanist wedding on a beautiful, hot July day under one of the oldest trees in the UK. The natural outdoor setting had a significant meaning to the couple, as their love and appreciation for the environment and the natural world is an important part of their Forever journey. And nature certainly played a part on their special day, being the hottest day of the year before the heavens opened and thunder and lightning caused a dramatic backdrop to the celebrations.

Diamonds have always seemed magical to me. They carry so much strength, both in their symbolism and physically. Whenever I look at my beautiful ring in uncertain moments, I'm reminded of Andy and our amazing relationship, and it makes me feel stronger.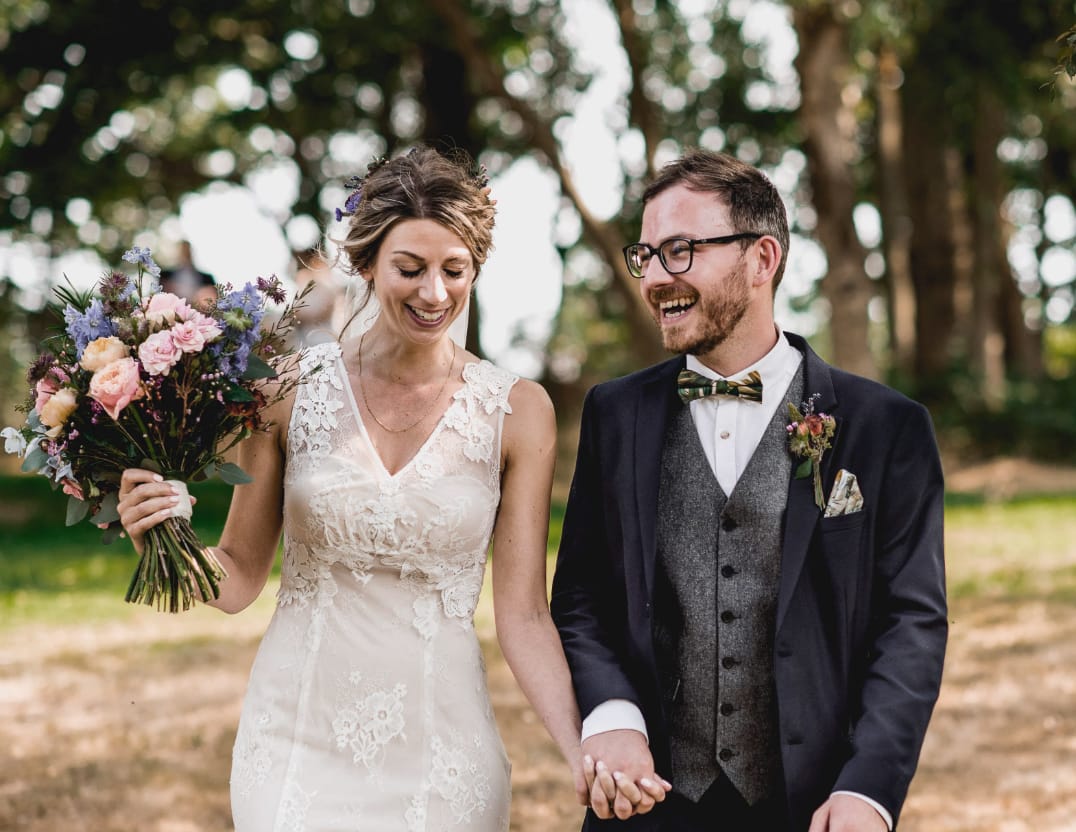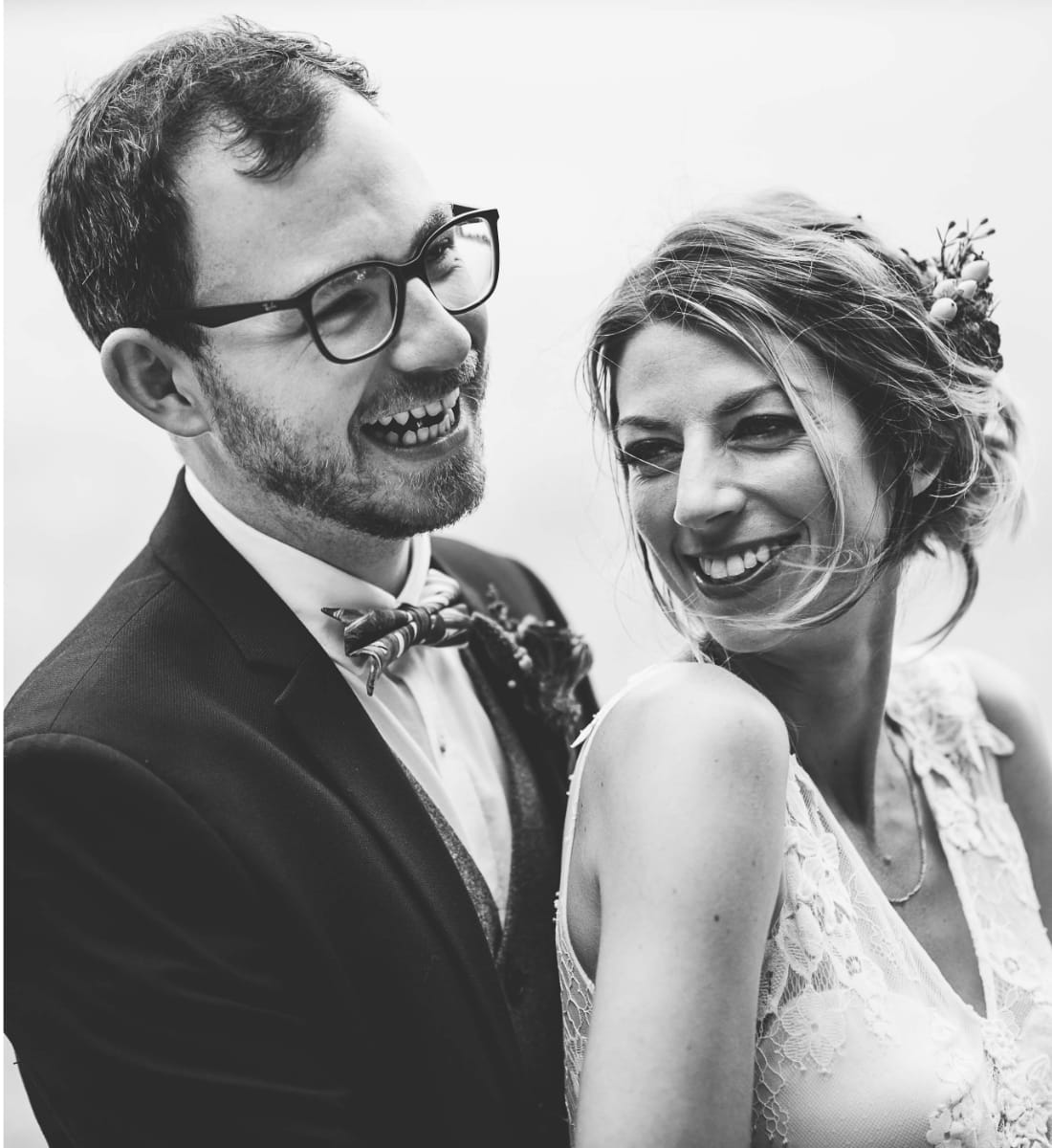 Forever is…
Forever, for Andy and Rosie, is continuing their journeys as individuals, but supporting each other as a team. From the first moment they locked eyes in that London office, to the unknown future, they know they can rely on each other. For Andy and Rosie, it's about showing respect and helping the other become a better person. Their Forever is something vast, beautiful and ethereal - something to be explored together as a team, now and Forever.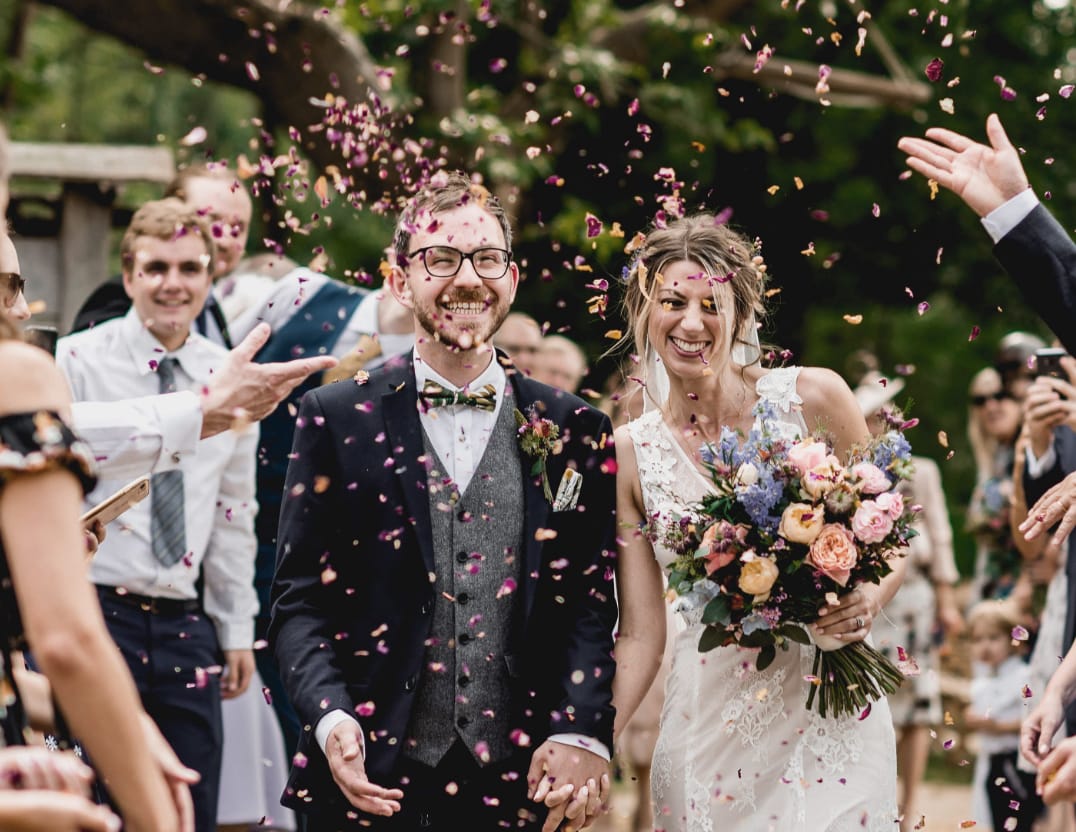 Forever is something larger than life. It reminds me of the universe and how it will continue to expand with or without us. But despite that, we have a presence and part to play on this world and our love is a part of that.
Discover more Finding Forever Stories
Share your moments with us!
We'd love to feature your images and videos on our website (but we'll always check with you before we do). Whether it's your favourite piece of De Beers Forevermark jewellery or a special moment, here are a few tips on how to take a great shot:
Ensure your photo is in focus
Use natural colour in good light (#nofilter)
Capture the spontaneous, real moments in between the poses
Share on Instagram using #Forevermark and tag us @forevermark
Learn More About De Beers Forevermark