There is no one single right or wrong way to propose to your partner, but there are lots of things that you can consider to find the right way to pop the question and feel prepared for this milestone moment. Use the steps and proposal tips in the guide below to ensure that you have an engagement that is right for you, and one to remember Forever.
1
What is the correct way to pop the question?
There is no right or wrong way to ask your partner to marry you, it all depends on you as a couple, however the more traditional etiquette is to ask your partner's father for permission. This is a tradition that dates back to times when women needed approval from their fathers to get married, but today you may now wish to ask your partner's mother, both their mother and father together, or even the whole family. However you decide to approach this, do what you know will make your partner feel happy and respected.
2
How to choose an engagement ring?
The engagement ring is something your partner is going to wear and treasure for the rest of their lives so it's important that you choose the right one for them. If they have dropped a few hints, or – even better – told you exactly which engagement ring they would love, you may opt to buy the ring before you propose.
If you're not sure about the style, but would still like to buy the ring in advance, look at jewellery they already own to get an idea of their taste or consider speaking to close family or friends for insight. Alternatively you could opt to buy a loose diamond to propose with, which can be later set into a bespoke designed stunning ring.
Of course, you may want to let your partner choose their ring after the proposal. In which case, why not propose with a symbolic ring or token, and then afterwards you can spend the day together choosing the perfect ring.

Top tip
For more advice on making those all-important ring decisions discover our Diamond engagement ring, Ring pairing and Stacking guide.
3
When is the right time to propose?
You'll know when the time is right to propose, as it will just feel right – you'll be so in love and you won't be able to imagine life without them. Alternatively, moments such as reaching a professional or financial milestone are popular options because they suggest a degree of security within your lives together. Further good indicators are if you've spoken seriously about your future, you are matched on values, your friends and family like your intended and of course, if your partner is dropping hints.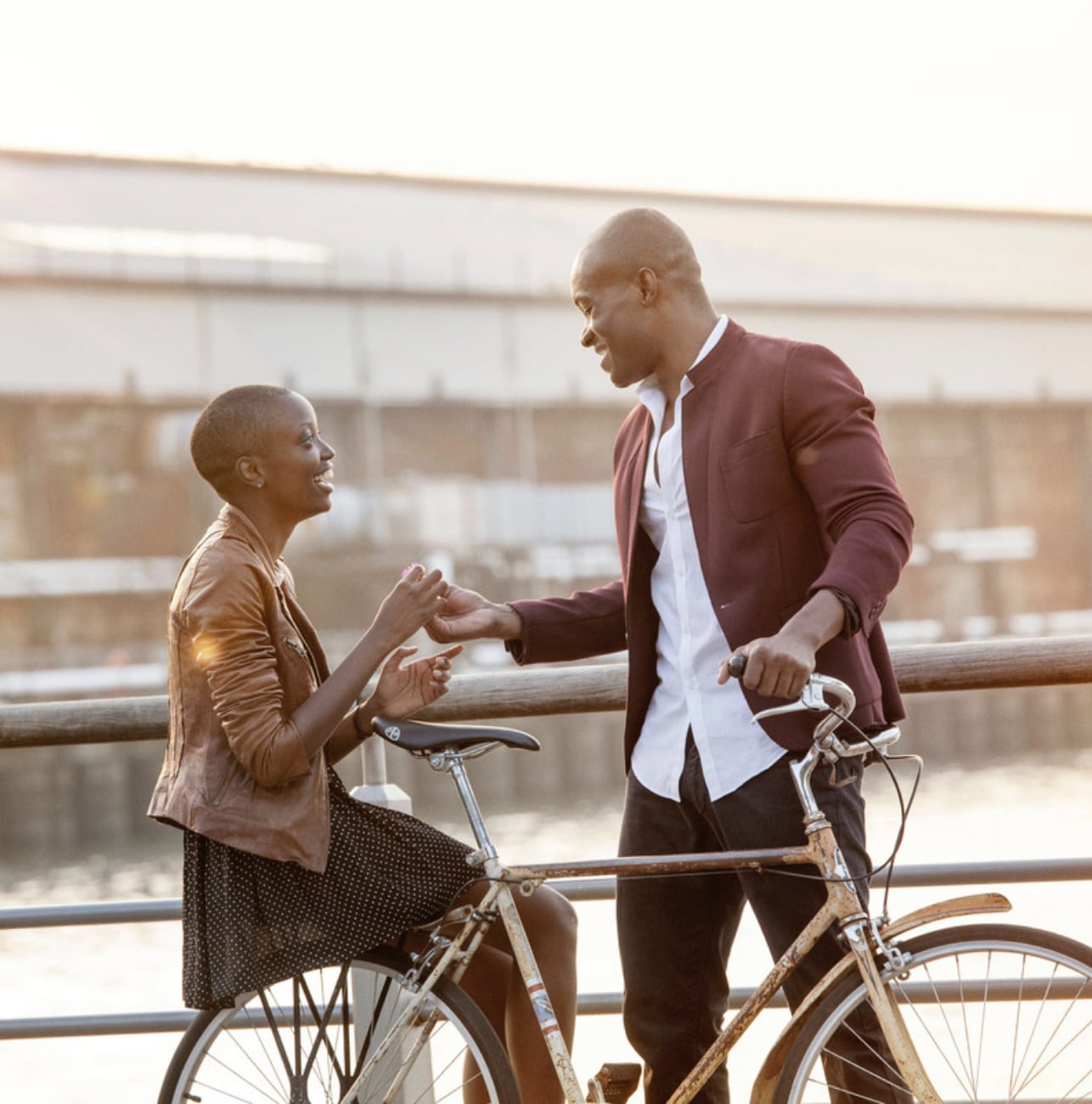 4
What is the best way to propose?
Just like every couple, every proposal is unique, so the first thing to ask yourself is what would make your partner happy? From romantic and intimate, to creative and outlandish, the way in which you pop the question really depends on personal taste. Whichever way you decide to propose it will be an emotional moment for you both, and your partner will appreciate the thought that you have put into it.

Top tip
Book a photographer, or ask a friend with a smart phone to capture the proposal so you can remember the moment Forever.
5
Should I include friends and family in the proposal?
While this can be a nice gesture, it's not for everyone, so base your decision around what you feel your partner would most enjoy. If it does feel right, it's a great way to include the people you cherish and they will feel privileged to be part of your moment.

Top tip
Remember, the more people you tell the harder it will be to keep the proposal a secret.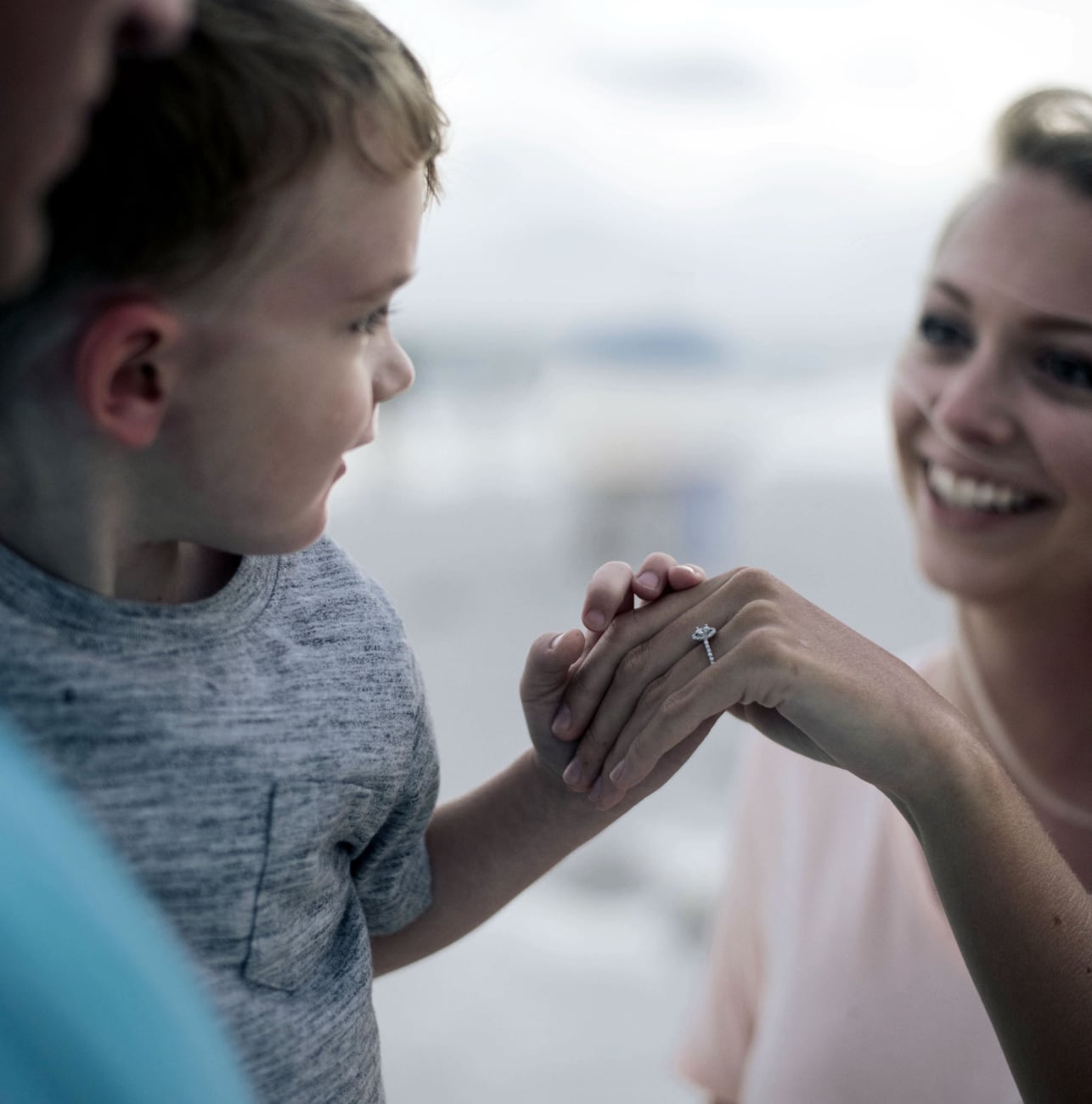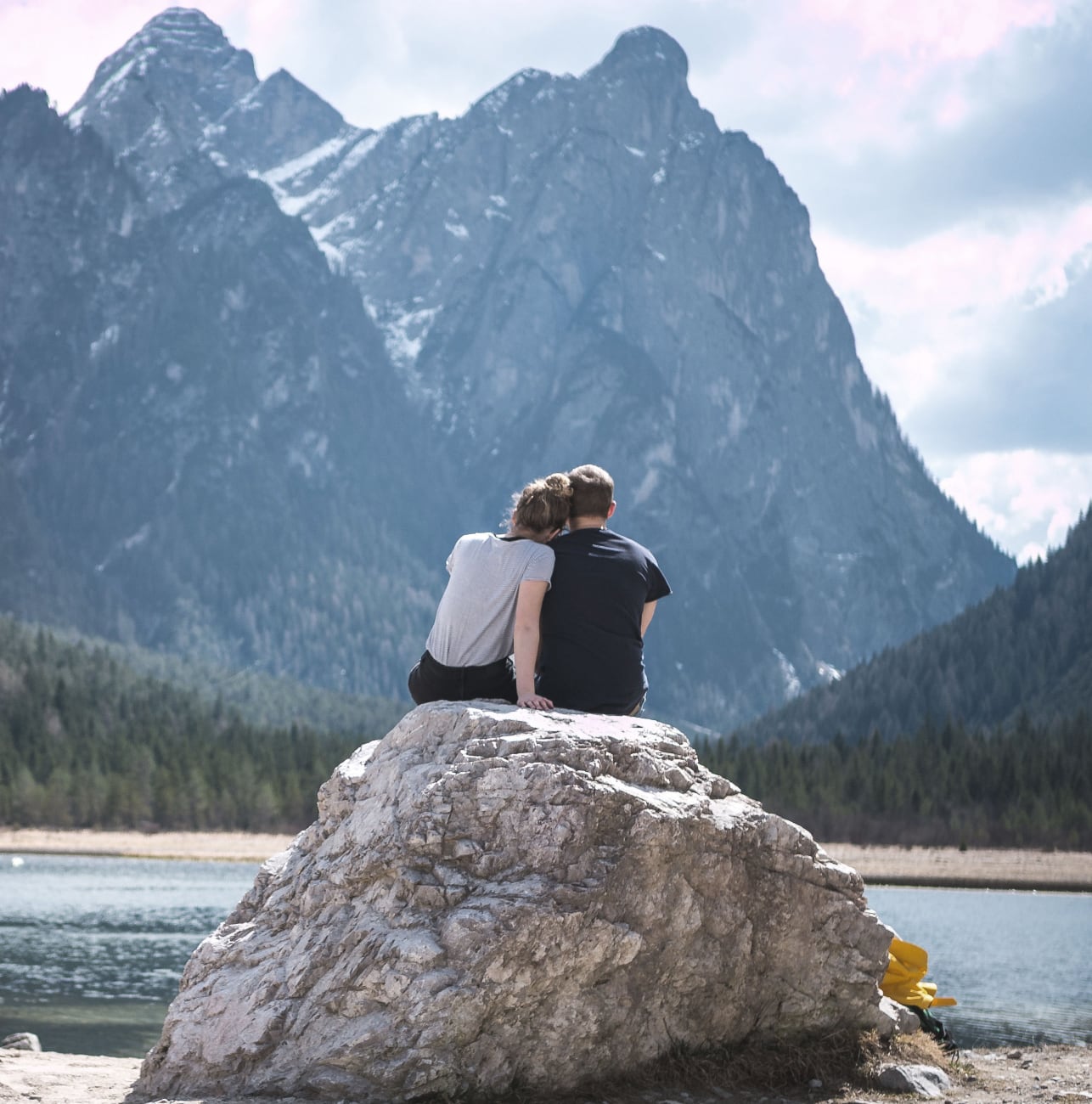 6
What is the best place to propose?
Some couples like to re-visit a place that holds special memories. Favourite restaurants, outdoor spots and the location of your first date are all popular choices. The alternative is to choose somewhere completely new to propose to create fresh memories and have a new special place to return to.
Wherever you decide to propose, it's a good idea to do a bit of research beforehand to ensure things run smoothly on the day. If you plan to propose outdoors, have a backup plan in case of bad weather. If you'll pop the question on private property make sure you have the necessary permits and visit in advance to assess things like parking, crowds and access. Or, of course, you can live in the moment and spontaneously propose wherever and whenever the mood takes you, if it feels right, you should take the plunge and ask the question.
For more proposal inspiration, read our Unique proposal ideas guide.
7
Why do you kneel when proposing?
This traditional gesture is symbolic of committing your lives to one another. Not only does it indicate you are offering yourself to your partner, it also places the engagement ring in an elevated position, creating a connection between you both. Don't worry about which knee to kneel on - if you do decide to get down on one knee to propose, choose whichever feels natural. Practice getting up and down beforehand and make sure you choose a spot where the ground is comfortable.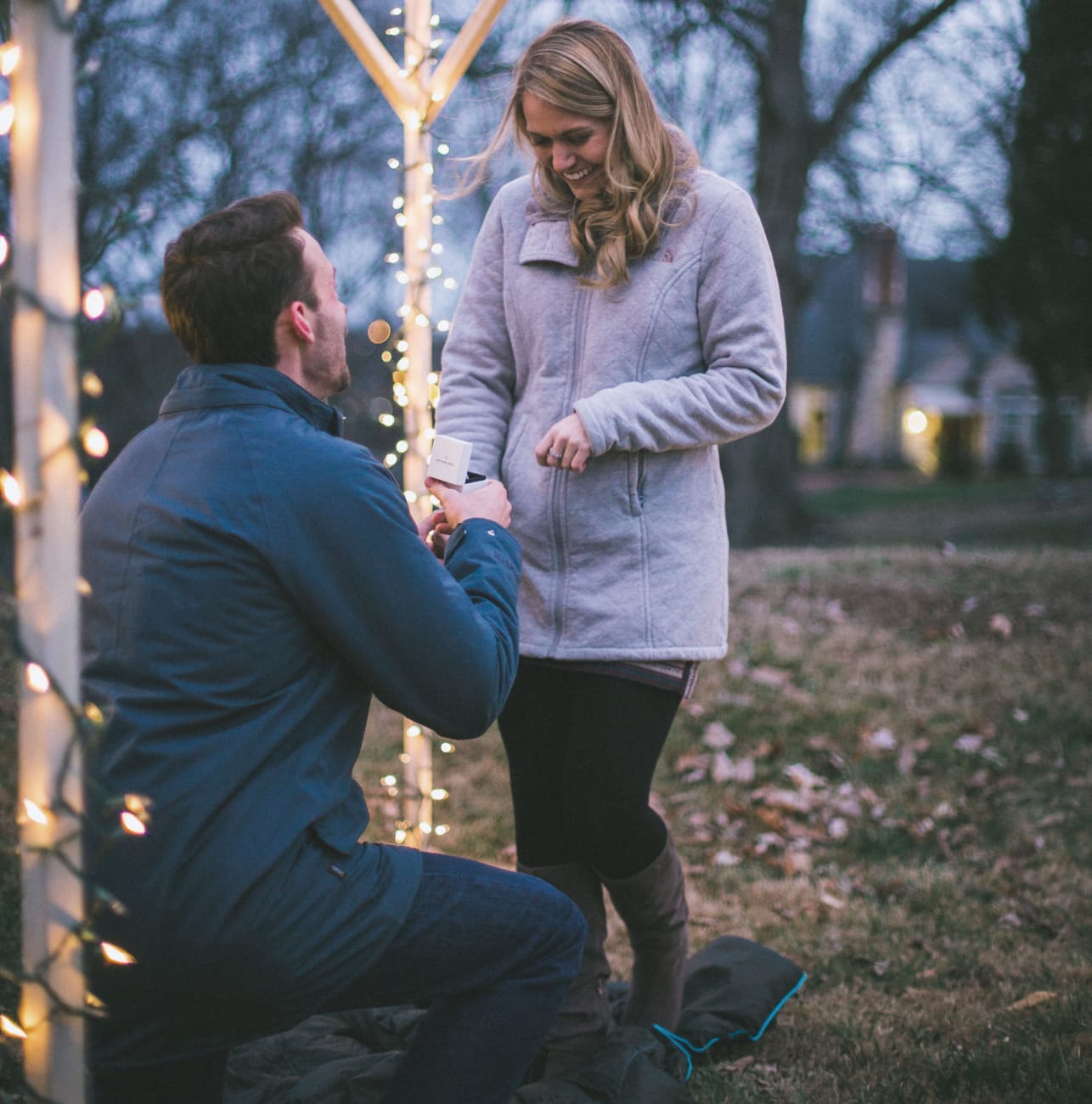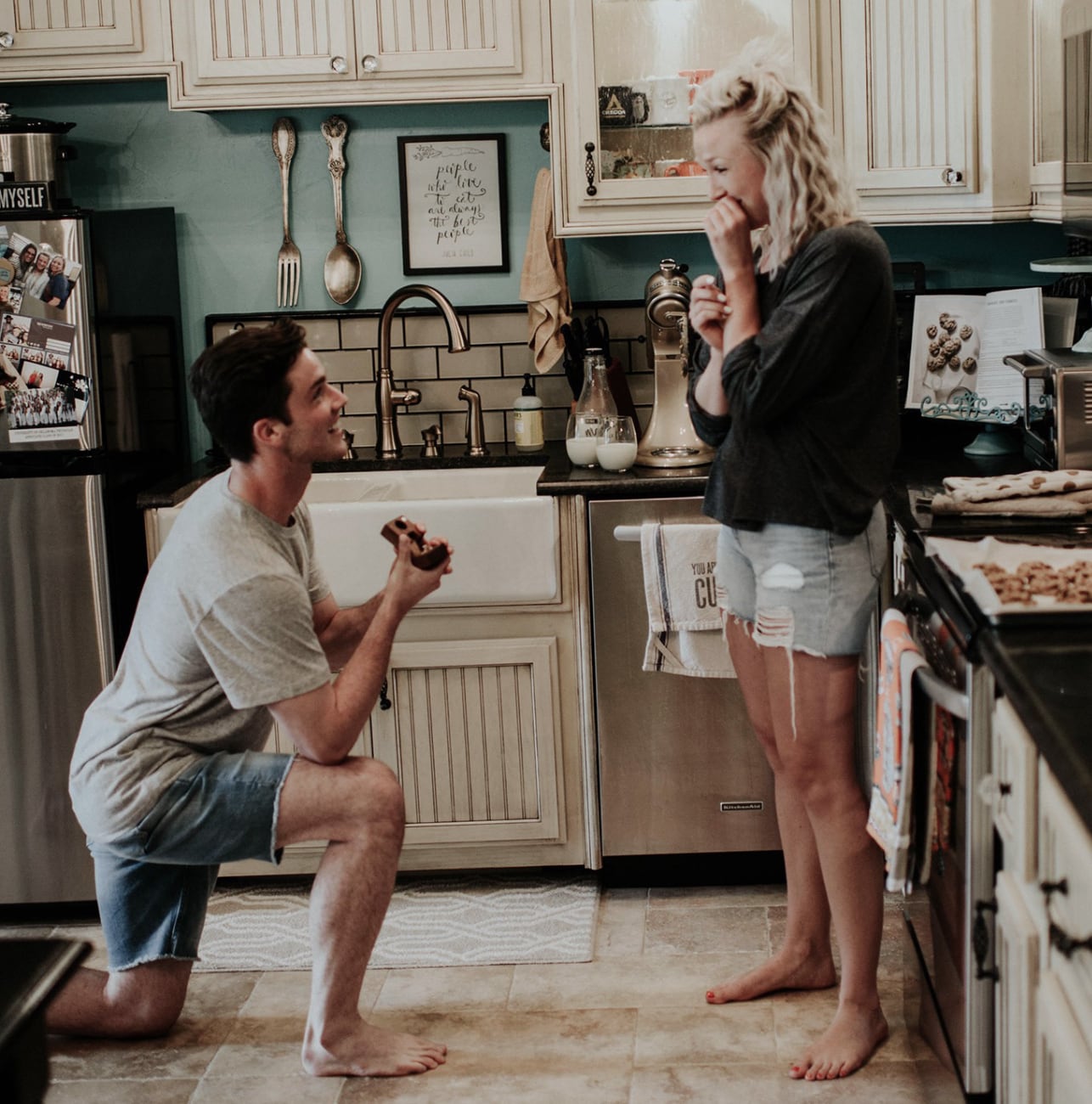 8
What should I say when proposing?
Chances are you'll feel a bit nervous, so it's a good idea to prepare what you want to say when proposing in advance. Rather than trying to memorise a speech word for word, have the key points in your head and just be yourself. Some key points that you could consider telling your partner are what you love about them and how much you are looking forward to your future together but remember to finish up with those all-important words "Will you marry me?"
9
Which finger should I place the engagement ring on?
In many Western countries, the engagement ring is worn on the fourth finger of the left hand. However, wearing your engagement ring on the left hand is not a global tradition. In countries such as Russia, Germany, Norway and India, engagement rings are worn on the right hand. Ultimately, how you wear your engagement ring is an entirely personal choice, but our which finger to wear your engagement ring on guide will help you make your decision.
What can we do after the proposal?
As this is such a milestone moment in both of your lives, the first thing you may want to do is share your news with your close friends and family. Perhaps take a selfie and share it on social media, and to ensure that you get the perfect picture, follow our guide to taking the best engagement ring selfie.
If you didn't propose with a ring, for a special moment for you both to reflect on your journey and look forward to your future together, take a trip to a jeweller to select your diamond engagement ring. Use our store locator to find your nearest authorised De Beers Forevermark Jeweller. Why not combine this with a romantic meal out afterwards or a champagne picnic in your favourite park?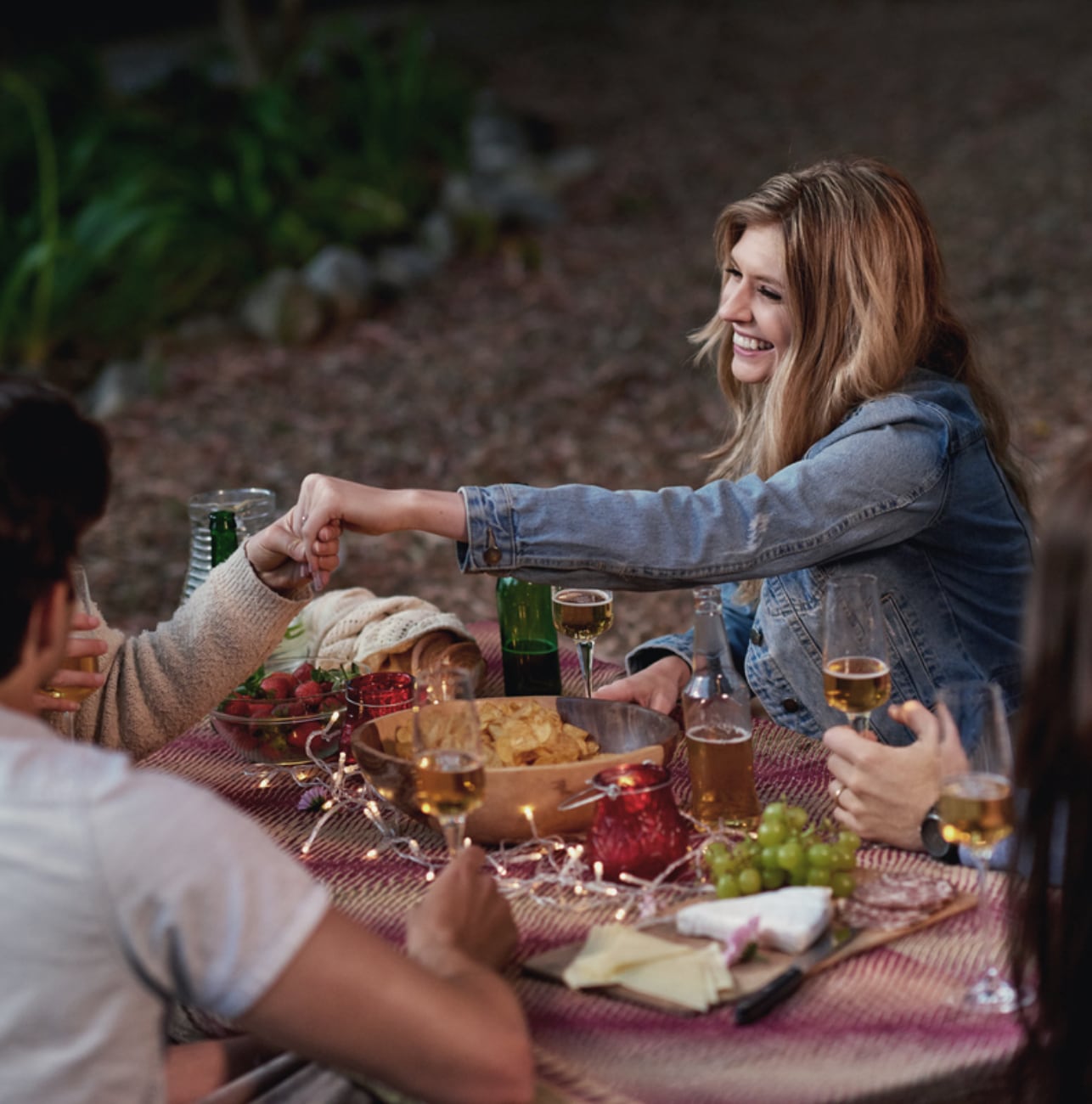 Always and Forever
However, and whichever way you choose to propose, your partner will appreciate the time, thought and effort that you have put into giving them an engagement to remember and cherish Forever.
Credits
Stock Image 1: Kal Loftus / unsplash.com; Stock Image 2: Cavan Images / shutterstock.com; Stock Image 3: Jonathan Daniels / unsplash.com; Stock Image 4: Timo Stern / unsplash.com; Image 5: Nathan Allen; Image 6: Sami Strong; Image 7: Kaity Brawley; Stock Image 9: Warren Goldswain / shutterstock.com
Ultimate proposal guide
However, and whichever way you choose to propose, your partner will appreciate the time, thought and effort that you have put into giving them an engagement to remember and cherish Forever.
Finding Forever
Discover and be inspired by love stories from around the world. Real life couples share their take on Forever, their dreams and what life and love means to them.
<![endif]-->
Discover our selection of diamond engagement rings
Explore the timeless selection of diamond engagement rings, from classic solitaire rings to stunning three stone rings, available in a stunning array of metals and settings.
Learn More About De Beers Forevermark