Adding opulence to the everyday: guide to styling large diamonds
Influenced by celebrity engagements, red carpet coverage and the trend for opulence currently sweeping the world of design, jewelry featuring large, natural diamonds has become a fashionable option. Adding some sparkle to your look has become more popular and larger diamonds can provide wearability and flexibility for whatever each day brings making you feel special all day, everyday.
Statement diamonds for all occasions
The way large diamond jewelry is worn has changed greatly in recent years. Whilst treasured pieces used to be kept safely under lock and key, saved for special occasions, natural diamonds are now enjoyed and celebrated, integrated into our everyday lives.
Versatile too, paired with favorite outfits, or combined with other pieces of jewelry, bigger diamonds are the perfect daily expression of our individuality and taste. In addition, it's the ideal way to transition your look from laid-back daytime chic to drama and sparkle at night.
Choosing the size of your diamond
Carat is defined as the metric unit used to measure a diamond's weight and is one of the standard 4Cs used to assess and grade natural diamonds. People often ask: "How big is a one carat diamond?" and "What is the cost of a one carat diamond?". Your local De Beers Forevermark diamond expert will be able to answer these questions and you can also refer to De Beers Forevermark's beyond the 4Cs guide for more information.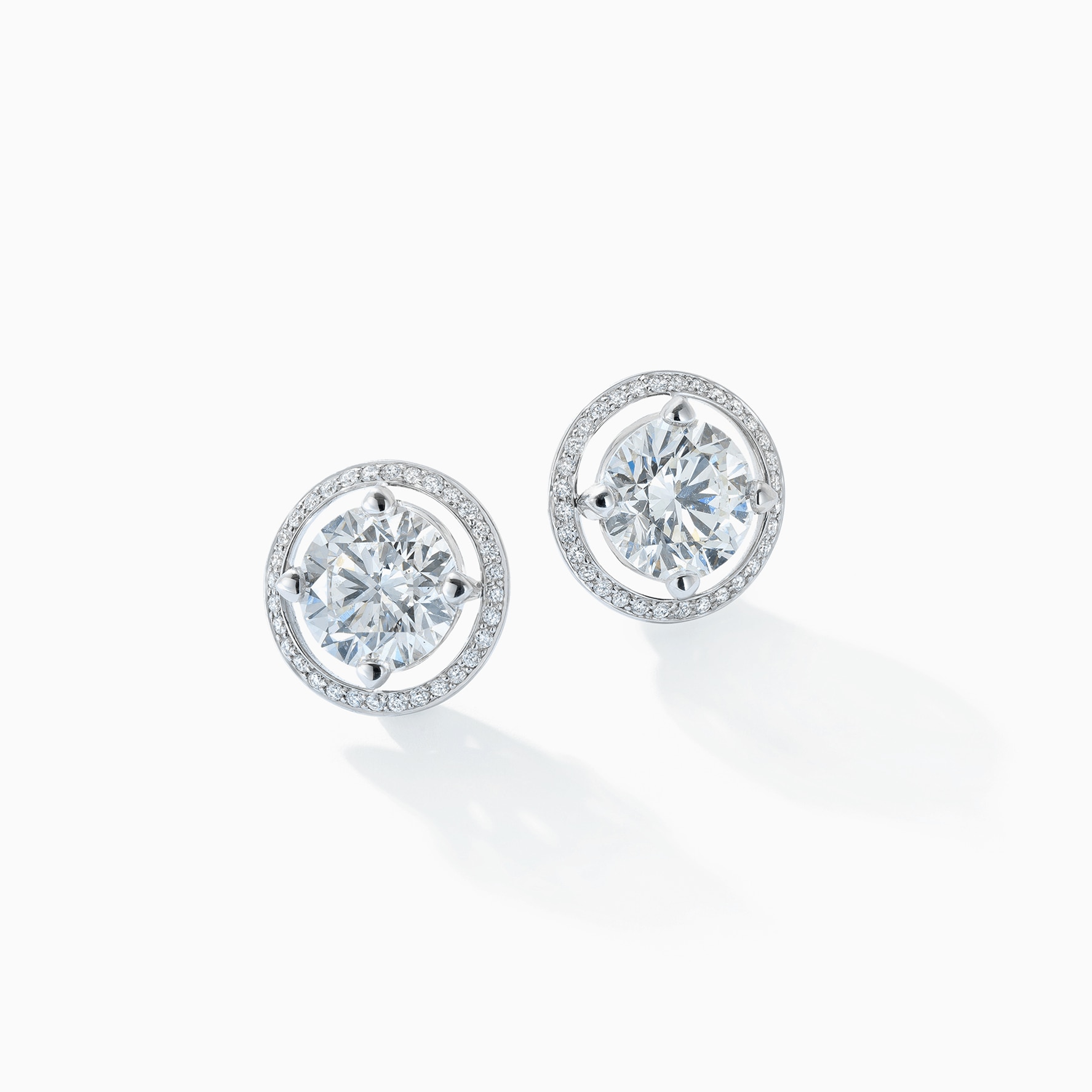 Invest in Forever
Larger diamonds are an increasingly popular choice for people looking to invest in something extra special. If this is your goal, a great place to start is with hero pieces. Just like the key garments in your wardrobe, jewelry icons – a beautiful pair of big diamond stud earrings or a big diamond ring – form the foundation of a great collection. Be sure to select diamonds that have been expertly crafted so that clarity, cut and color are not sacrificed in the quest for size.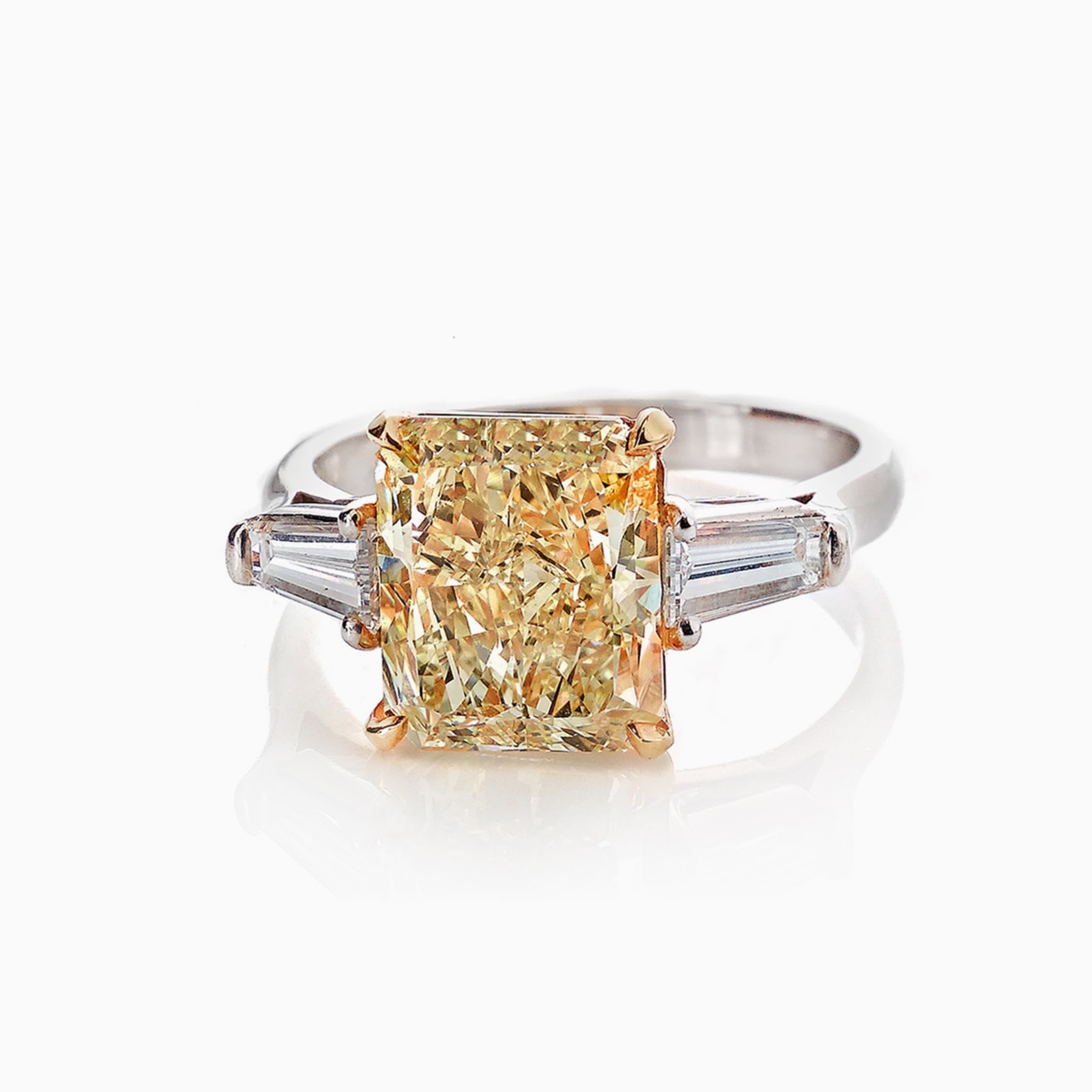 A diamond to suit your style
When choosing the large diamond of your dreams there are a few things you might like to bear in mind. First, do you prefer designs that are contemporary or vintage? This will help you select the style and silhouette of your jewelry, as well as the shape of the diamond. A round brilliant diamond is the quintessential classic, but if you have a taste for something different, fancy shapes – cushion, heart, square and oval – are all great alternatives, each with its own unique personality.

Top tip
Think about your proportions, too. If, for example, you have a narrow face, earrings that include cushion or square diamonds will flatter and frame your features. If your hands are small, an oval diamond set north to south will elongate your fingers.
Stacking and layering big diamonds
Large diamonds look incredible on their own, but they are also a good option for stacking and layering to create a perfectly curated day or evening look. Experiment with style, scale and positioning to create beautiful results. A halo set diamond stud, an elegant chandelier earring, or a pair of large diamond hoop earrings will dazzle against an array of smaller decorative earrings. A collection of big diamond rings of differing shank widths can also look stylish and modern. Read more about how to stack jewelry to create different looks.

Top tip
You could also consider wearing different colour gold pieces together: an assortment of slender bangles, or a selection of long and short pendant necklaces, each with a stunning large diamond centrepiece that is guaranteed to make a statement wherever you go.
Large diamonds for men
From Egyptian pharaohs and Mughal emperors to Elizabethan aristocrats and hip-hop trailblazers, the idea of men wearing exquisite statement jewelry is not a new one. Most recently, as influential male stars have made striking jewels a focal point of their look, a new generation of style-conscious men are increasingly turning to jewelry as means of self-expression.
Synonymous with superior quality, and with the power to make a wonderful impact, large diamonds are the ideal way to tap into this exciting menswear trend. Whatever your preference – a timeless diamond solitaire earring, a collection of diamond pendants layered at different lengths, or a beautiful brooch to adorn a lapel – De Beers Forevermark's selection of jewelry featuring large diamonds is sure to include your perfect piece.
A Forever statement
Whether they're part of your everyday or saved for those special occasions, however and wherever you choose to wear your oversized diamonds, you'll be wearing a piece that will make a statement and be cherished forever.
Learn More About De Beers Forevermark