How to Layer Diamond Jewelry
A beautiful piece of diamond jewelry can be a celebration of many wonderful things. Life's significant milestones, those cherished special moments, or a reminder to ourselves of just how special we are!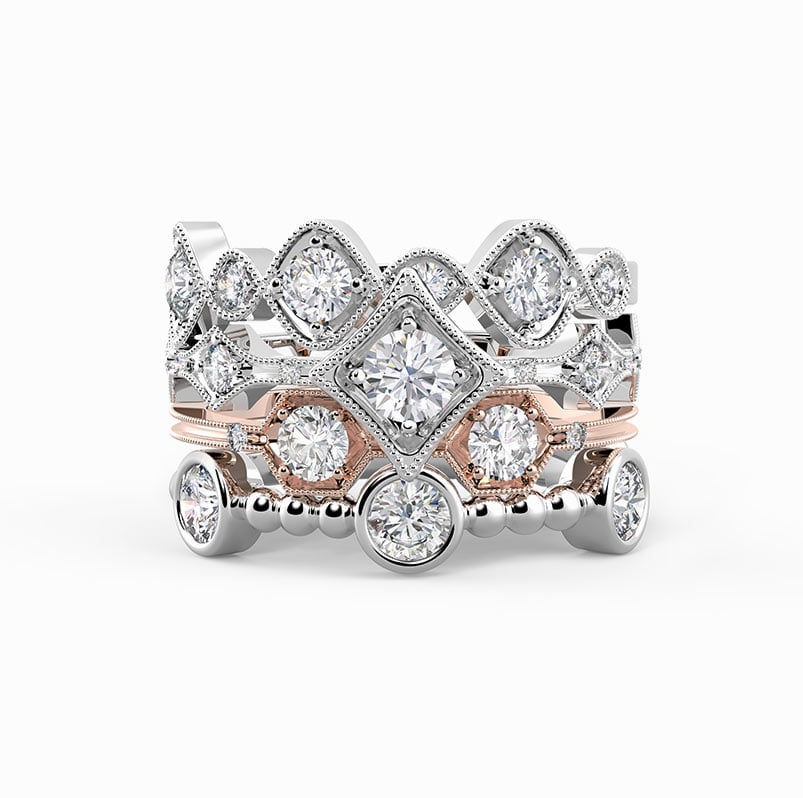 The Forevermark Tribute™ Collection is an ideal excuse to celebrate unique and brilliant women. From your independence, courage, spirit and determination to your playful heart, guiding hand, and the way you love, the Forevermark Tribute™ Collection has a diamond for every wonderful quality.
For all your qualities that make you the extraordinary woman you are, what better way to encapsulate your unique personality than with a selection of pieces that can be combined together to create a look featuring multiple diamonds, each telling its own story.
Stacking jewelry in this way is a versatile approach that allows much-loved pieces to be worn in multiple ways, according to mood, occasion and personal style. By following a few simple rules, layering personal pieces can be achieved with ease and confidence. And don't forget to post your stacked look on Instagram or Twitter with the hashtags #TributeToYou and #Forevermark, for a chance to be featured on our website.