You're now part of Forevermark's iconic red carpet moments

Download your picture
#ForevermarkHoliday
Scarlett Johanson - Oscar Vanity Fair Party
Oozing sophistication in an embellished, golden, grecian-inspired gown, double nominee for Best Actress and Best Supporting Actress, Scarlett Johansson sparkled at the annual Vanity Fair Oscars party, completing her look with Forevermark Light Fall Diamond Earrings and a stunning Forevermark diamond line bracelet.
Reese Witherspoon - Oscar Vanity Fair Party
Radiating beauty at the annual Vanity Fair Oscars party, Reese Witherspoon stood out in a white and silver embellished ensemble which was perfectly paired with simple but striking diamond drop earrings, a classic diamond line bracelet and statement diamond ring.
Janelle Monáe – 92nd Academy Awards
Before opening the Oscars with an incredible performance, Janelle Monáe made a statement on the red carpet in a stunning silver, bejeweled, hooded dress paired with the dramatic "Lace of Light" diamond choker, classic diamond stud earrings and striking diamond cocktail rings.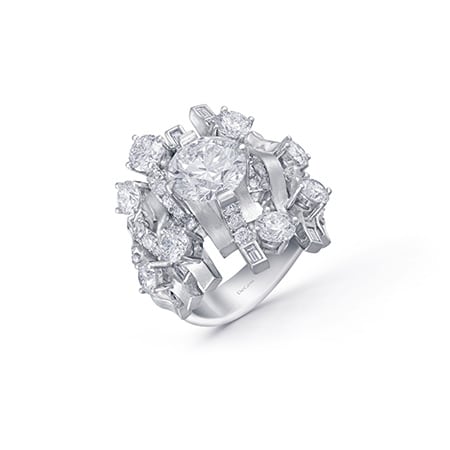 I chose Forevermark because her gown is encrusted with crystals, so we needed diamonds with the most light and sparkle and we also wanted to work with a diamond company that was sustainable and ethically.
Chrissy Metz – 92nd Academy Awards
Exuding old Hollywood glamour, best original song nominee and Academy Award performer, Chrissy Metz was a vision in red, wearing the spectacular Forevermark Cipher Diamond Ring and Forevermark Frozen Beauty Diamond Earrings with her beautiful floor length gown.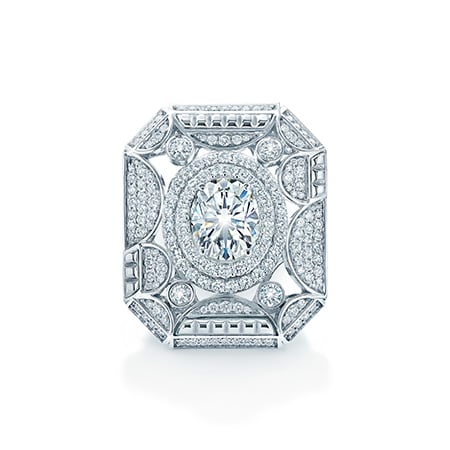 Michelle Williams – 26th Annual Screen Actors Guild Awards
Michelle radiated old-Hollywood glamour as she accepted her award for Outstanding Performance by a Female Actor in a TV Movie or Limited Series; the intricate feather-shaped diamond hair pin and ring were ideal finishing touches to the look.
By choosing to share, you are giving your consent to Forevermark to share your pictures with social media platforms, instant messaging applications or other selected third parties. See our Privacy Policy
Read More