Carly & Jessica –
Unconditionally Forever
A modern love story, Carly and Jessica first met online, through a dating app. Constantly talking, they instantly felt like there was something different about one another. When they did finally meet, although normally a confident person, Carly still remembers how nervous she was and taken aback at how beautiful, intelligent and funny Jess was, she knew straight away that there was a connection like nothing she had ever felt before.
For Jess, who is normally quite shy, she instantly felt comfortable and at ease with Carly. This confirmed her feelings straight away, and she knew that she wanted to spend more and more of her time with her – it was the beginning of their Forever.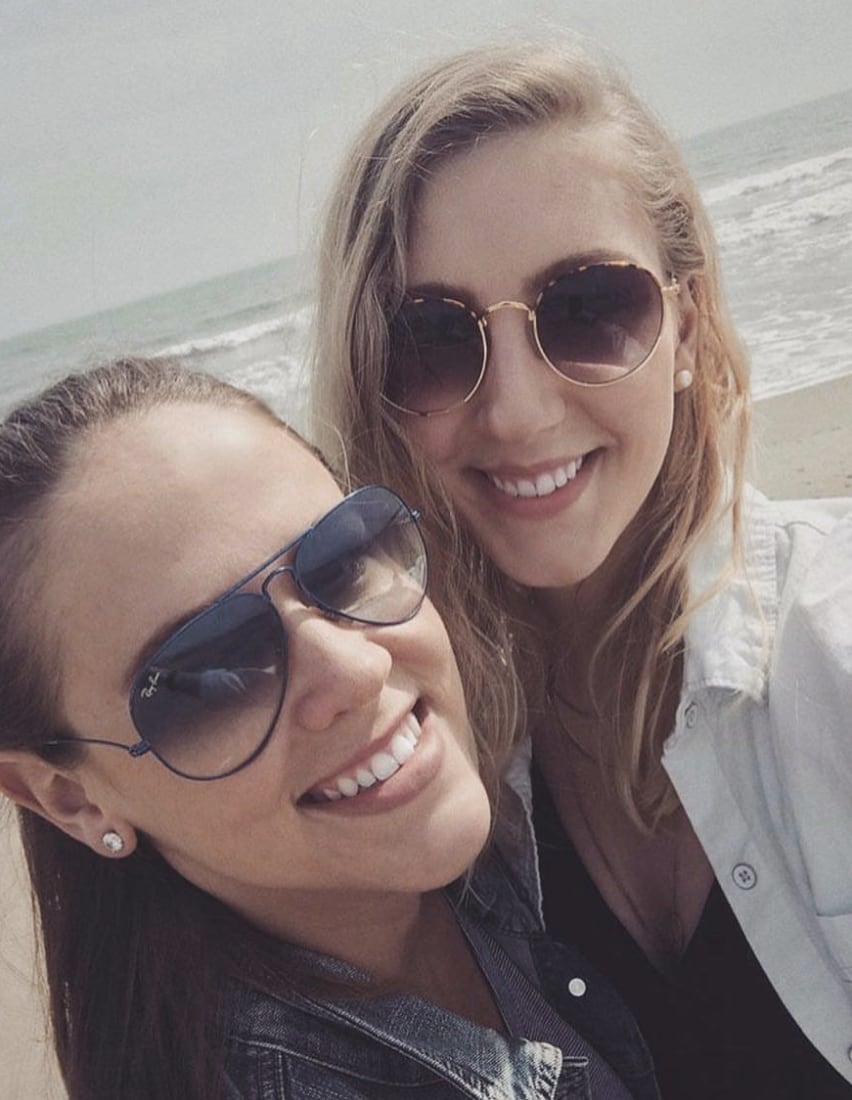 Finding Forever
Carly was immediately infatuated by Jess but neither of them had officially come out to friends and family yet, so they had a few things to overcome first. Nervous to tell her friends and family, Carly wanted to make sure what she had with Jess was real before telling everyone. It was then after growing incredibly close through coming out that Carly knew that Jess was the one.
For Jess it took a little longer to realise Carly was the one, as although she had genuine feelings for Carly, she was scared to put her full soul into the relationship because of some of her own personal obstacles. However, it was going through these obstacles, and Carly being extremely patient, loving and there for her that made Jess realise that she was the one and who she wanted to spend Forever with.
I knew I was in love with her and every time I looked at her she felt like home.
<![endif]-->
<![endif]-->
The engagement story
Carly knew early on that she wanted to be the one to propose to Jess and she wanted to propose where their story had begun, where their first date had been, along the boardwalk in Narragansett.
Wanting to keep it a total surprise, Carly told Jess that they were meeting her sister and brother-in-law for dinner, but instead, after walking along the boardwalk and stopping at a bench that overlooked the ocean where they had taken their first ever pictures together, Carly got down on one knee and asked Jess to marry her. Although overwhelmed with love and excitement, Carly still remembers the look on Jess's face, a memory that she will cherish Forever.
As the proposal was a complete surprise to Jess she thought nothing of them going to Narragansett. But when walking along the boardwalk and Carly stopped them, Jess's heart immediately started to race and when Carly got down on one knee Jess just couldn't even believe what was happening, she was completely overwhelmed with emotion.
It was the happiest day of my life, I have never felt so cherished and Carly could not have planned a more perfect weekend
An everlasting love
For Carly, she knew that she wanted to get a ring that exemplified everything about Jess, and that's why it had to be De Beers Forevermark. Beautiful, rare and one of a kind, just as nothing and no one compares to Jess, no diamond compares to De Beers Forevermark, that's why she knew it was the one when she saw it. It would make Jess's dream ring a reality.
It exemplified everything that Jess is – beautiful, rare and one of a kind.
The silver lining
When first meeting each other, neither Carly or Jess had come out to their family and friends, so they both went through this life changing moment at the same time. Although not always easy, they overcame it together. They were there to support one another, be there for each other and offer encouragement. As this was so early on in their relationship it brought them incredibly close straight away and taught them that despite everything, even in the tough times, their love for each other would get them through everything and any challenge that they may face they would be able to do it as they would always have each other.

We truly feel like we are soulmates and came to realise that love truly conquers all and that is all that matters.
Forever is…
Forever for Carly and Jess is a promise of unconditional commitment; a promise to never leave one anothers side, no matter what. From going through difficult obstacles at the beginning of their relationship to now planning a wedding and a future family together, they know that whatever happens, at the end of the day they can get through anything as they will always be there for each other, for whatever they need, always and Forever.
Forever is a promise and commitment from a partner that is unconditional and the most precious comfort that you can ever have.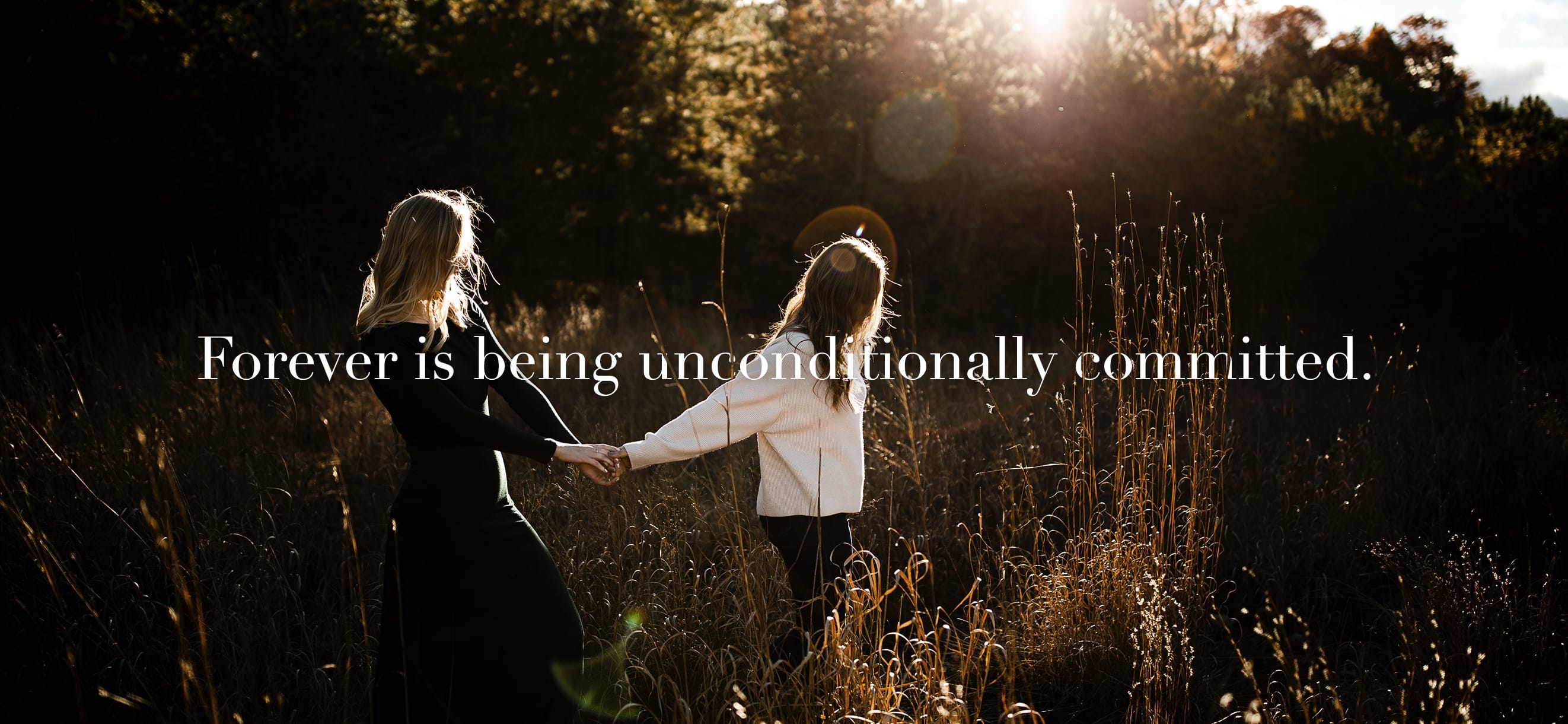 Discover more Finding Forever Stories
Learn More About De Beers Forevermark