Skye & Evan –
Hand-in-hand through life
Skye and Evan's story began at the gym; Skye was a member and Evan was one of the fitness instructors. Skye still remembers how handsome she thought Evan was when she first saw him, and how kind he was to every person that he spoke to – something that still attracts her so much to him.
It wasn't until a year after first meeting that they started to speak more and more, and they realised that there was something special between them. On July 4th, in a whirlwind moment, Evan ran up to her at the gym and told her how he thought that the two of them were meant for one another and would end up together. This marked the beginning of their Forever.
Finding Forever
The defining moment for Skye was just two days after July 4th. Whilst studying at her house, Evan brought over some refreshments for a study break but they ended up talking for hours, long into the evening. They spoke about their friends and families, they relived their time at college and talked about their goals in life. He was so easy to talk to and Skye felt safe and comfortable with him. It was when she said goodnight to Evan that she knew in her heart, that he was the one and the man that she was going to marry.
When we said goodbye that night, I thought to myself 'I'm going to marry that guy.'
Evan knew quickly that he had met the one with Skye. Everything was just so easy with her and she made him realise what a true relationship was supposed to feel like. Previously he had always taken things slowly in relationships but with Skye he knew that he had found the woman of his dreams.
I had fallen for the most incredible girl that I had ever met.
The engagement story
Evan wanted the proposal to be a complete surprise but Skye had always said that she would be able to guess when he was going to propose, so he had to think of something special to keep it a secret from her. This is when Sami Strong, their photographer friend came into it.
Skye and Evan had previously taken part in a photoshoot for Sami and she had said that she wanted to shoot them again, so Evan used this to his advantage by disguising the proposal with a photoshoot. Evan secretly contacted Sami, who then set up the shoot with Skye, meaning that Skye would think that Evan had nothing to do with it.
The proposal and photoshoot was strategically planned to take place on July 4th – the exact date, a year earlier that Evan had told Skye they were meant for each other, and at Skye's house – the place where they first kissed and Evan had told Skye he loved her for the first time. After baking cookies for the photoshoot, Sami had Skye turn around to give a cookie to Evan, but it was then that he was waiting down on one knee to propose to her.
The surprises didn't stop there. Their family and friends, those that had supported and encouraged them throughout their relationship, were waiting in the garden to celebrate with them.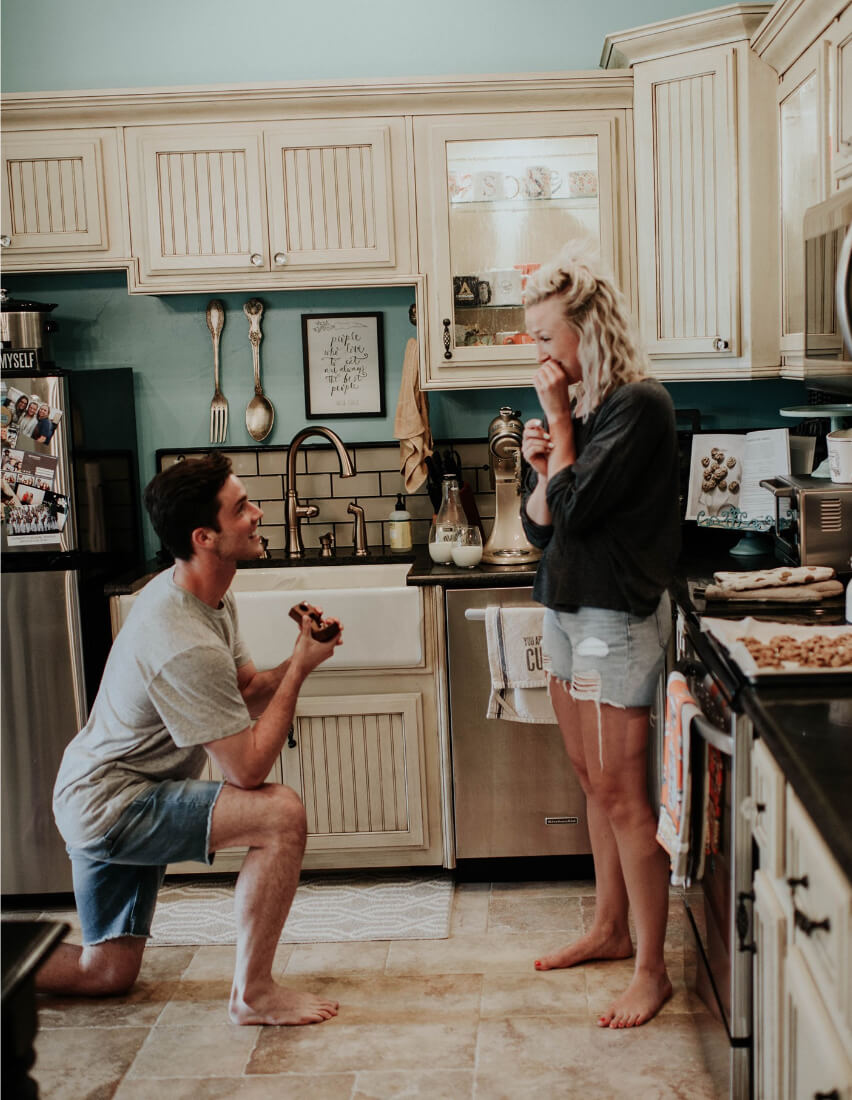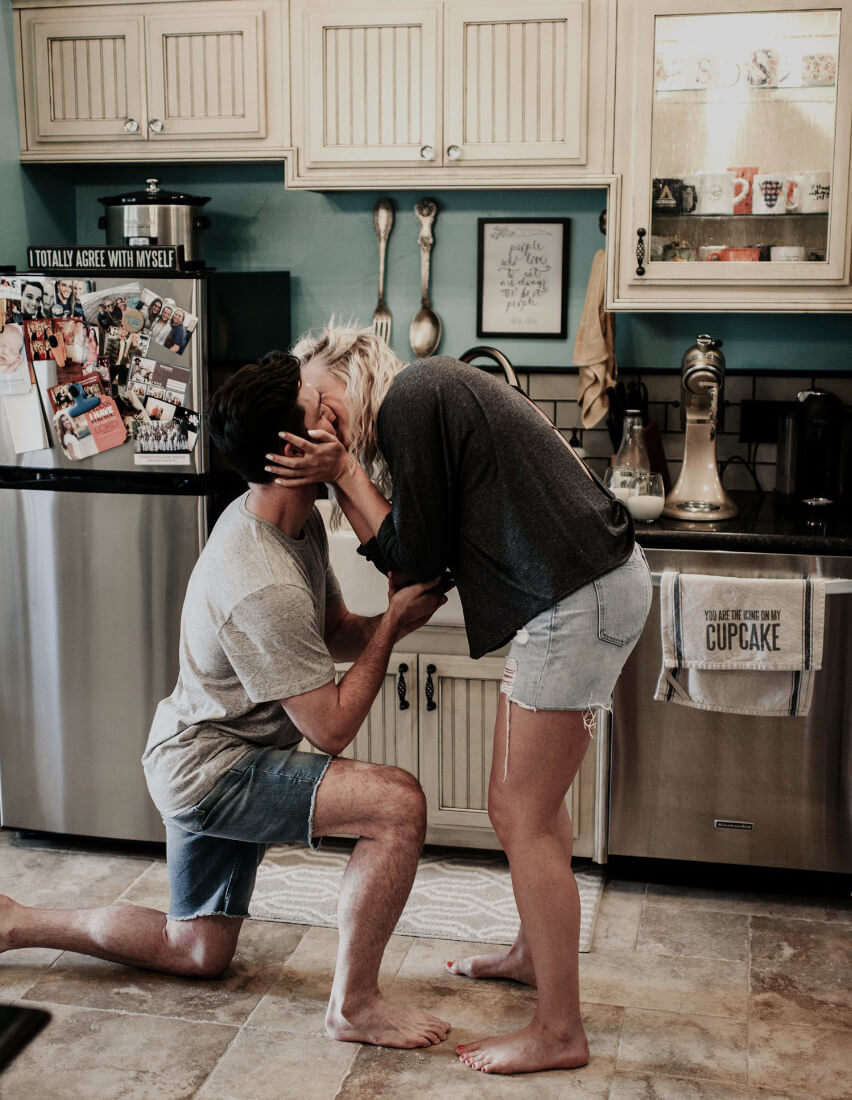 I was able to ask the woman I love more than anything in this world to spend the rest of her life with me. The rest is history.
An everlasting love
Evan knew that it was extremely important for Skye to have a diamond engagement ring, as it was something that she had always dreamt about ever since she was a little girl because of her own parents. She had grown up seeing how much her parents loved each other and made their marriage a priority. She'd seen her dad always put her mum first and every year he picked out diamonds for her to demonstrate how much she meant to him.
Making her diamond engagement ring dreams come true, together, Skye and Evan picked out a beautiful De Beers Forevermark solitaire oval diamond ring with a rose gold band. Skye had wanted to wear a diamond that exemplified what their relationship meant to her, and she could do that with her De Beers Forevermark diamond. Just like the De Beers Forevermark diamond in her ring, their relationship is beautiful, genuine and rare.
The silver lining
With so many distractions, everything being so fast paced and always being on the go, it's important to remember that life is short and we should appreciate every moment of it. This is something that Skye and Evan try to do – to be present in the moment. They try not to have phones out at meals or when they are on dates together. Although this can sometimes be hard, they want the time they do spend together to be in conversation, in laughter and in growing together as a couple.
Forever is being able to make folding laundry to hiking the Grand Canyon all feel like the greatest adventure, simply because it was spent beside the person you love.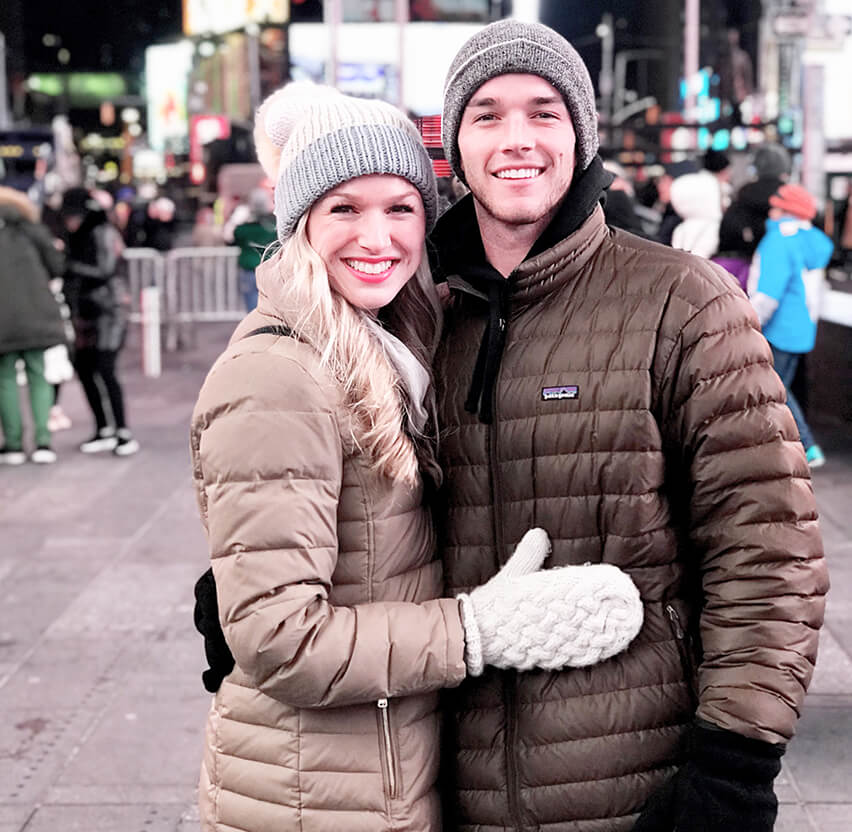 Forever is…
Forever for Skye and Evan is walking hand-in-hand through life together and making the everyday extraordinary. Whether it's folding laundry or hiking the Grand Canyon, it's making everything that you do together feel like the greatest adventure just because it was spent beside the person you love.
Skye never stops amazing me in everything that she does, and the thought of getting to be her partner in life until we are old and grey is something I look forward to every single day.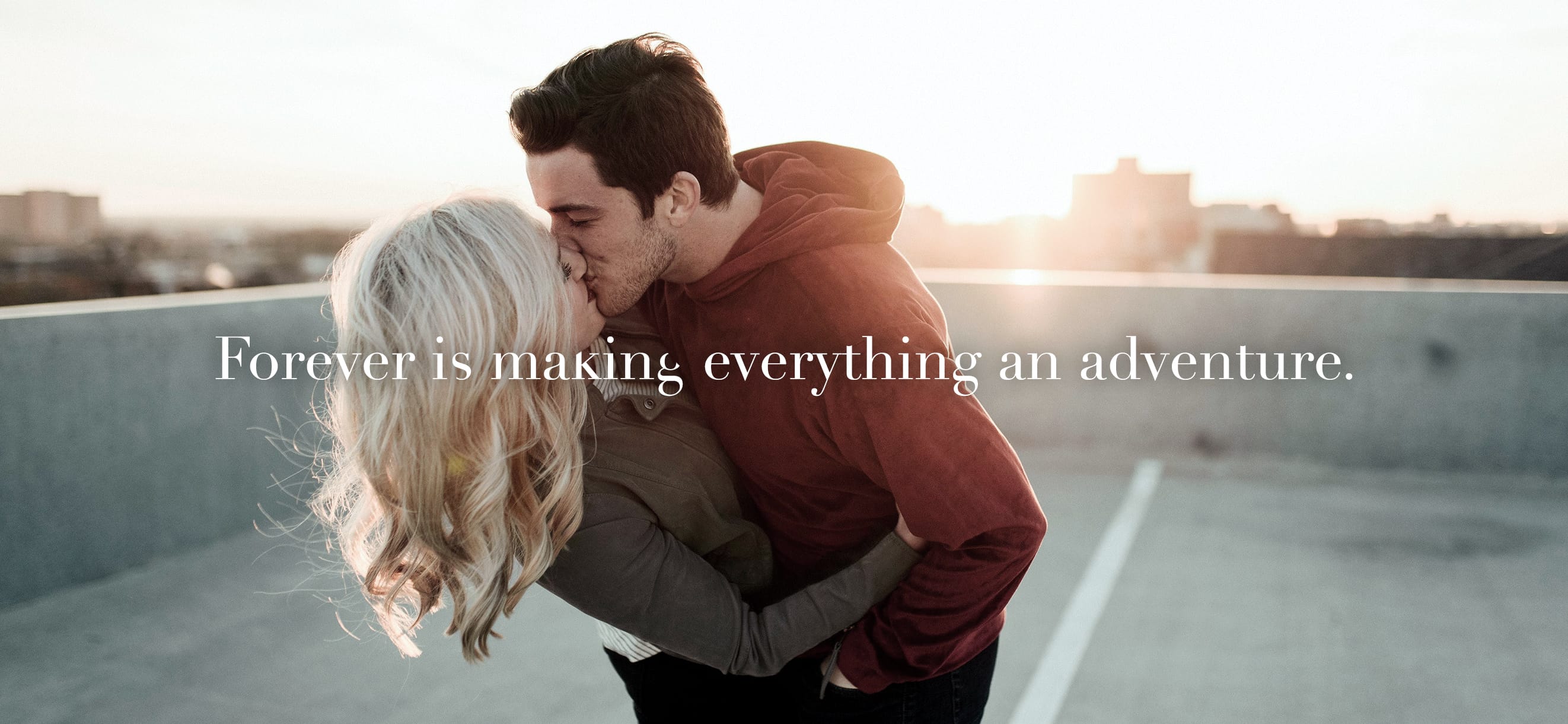 Credits
Photographers: Sami Strong and Madison Rae
Discover more Finding Forever Stories
Share your moments with us!
We'd love to feature your images and videos on our website (but we'll always check with you before we do). Whether it's your favourite piece of De Beers Forevermark jewellery or a special moment, here are a few tips on how to take a great shot:
Ensure your photo is in focus
Use natural colour in good light (#nofilter)
Capture the spontaneous, real moments in between the poses
Share on Instagram using #Forevermark and tag us @forevermark
Learn More About De Beers Forevermark