Moving Giants with De Beers Group & Peace Parks Foundation
An incredible journey to never forget
SCROLL DOWN
Moving Giants
De Beers Forevermark is honored to be a part of De Beers Group as it embarks on Moving Giants, one of the largest translocation of elephants in South Africa's history, which aims to find a new home for 200 elephants.
Partnering with Peace Parks Foundation, a transfrontier conservation NGO, De Beers Group has translocated the first 101 elephants, a staggering 1,700km from its Venetia Limpopo Nature Reserve (VLNR) in South Africa to Mozambique. This incredible move is part of a major conservation effort to protect the welfare of the elephants and wider ecosystem.
First established in the 1990s, the 32,000 hectare VLNR was formed through the purchase and amalgamation of 21 farms. Initially introducing 43 elephants, as of the beginning of 2018 the reserve was home to around 270 of them, as a result of natural population growth, which is well beyond the reserve's carrying capacity of 70 elephants. A nice problem to have, one might think. However, a result of having too many of these majestic creatures poses a serious risk to the survival of other flora and fauna at the VLNR, with trees and plant-life – many of which are relied upon by other wildlife on the reserve – being destroyed by the elephants. In order to alleviate this, this exciting and ecosystem-saving initiative saw the first elephants moved to Zinave National Park in central Mozambique earlier this year.
Werner Myburgh, CEO of Peace Parks Foundation, said: "The reintroduction of elephants to Mozambique will bring us one step closer to achieving our dream of restoring the landscape and establishing uninterrupted connectivity with seamless migration of wildlife across the parks within the Great Limpopo Transfrontier Conservation Area."
Every journey begins with a first step
The first phase of the Moving Giants project saw over 100 elephants – matriarchs, cows and calves – translocated from VLNR to Zinave National Park. The remaining elephants will be moved in the coming years.
In this mammoth move, Peace Parks Foundation will ensure that the elephants' social groups remain intact and that they flourish in their new habitat through the ongoing monitoring of their wellbeing and enhanced anti-poaching protection efforts.
Bruce Cleaver, CEO of De Beers Group, said: "For us to be able to help secure the elephants' future in Mozambique, while also ensuring other species at our Venetia Limpopo Nature Reserve can flourish, is something every employee of De Beers Group is proud of."
This translocation is born of a deep sense of responsibility and is part of our wider commitment to continue to invest in new and innovative ways to protect the natural world.
Beyond the translocation, De Beers Group will continue to support Peace Parks Foundation through a $500,000 contribution - via the Anglo American Foundation - over five years to further bolster the organisation's already robust anti-poaching support measures that it has in place. This will include the hiring and training of new park rangers, and the opening of new access roads to increase patrol coverage.
As part of De Beers Group, we are proud to support this extraordinary conservation initiative. We are committed to protecting the natural world and all of nature's treasures, so future generations can continue to enjoy the incredible earth we live on and all of its creatures, including the majestic elephant. The future of these amazing creatures is in our hands and we all should be working towards Protecting Forever.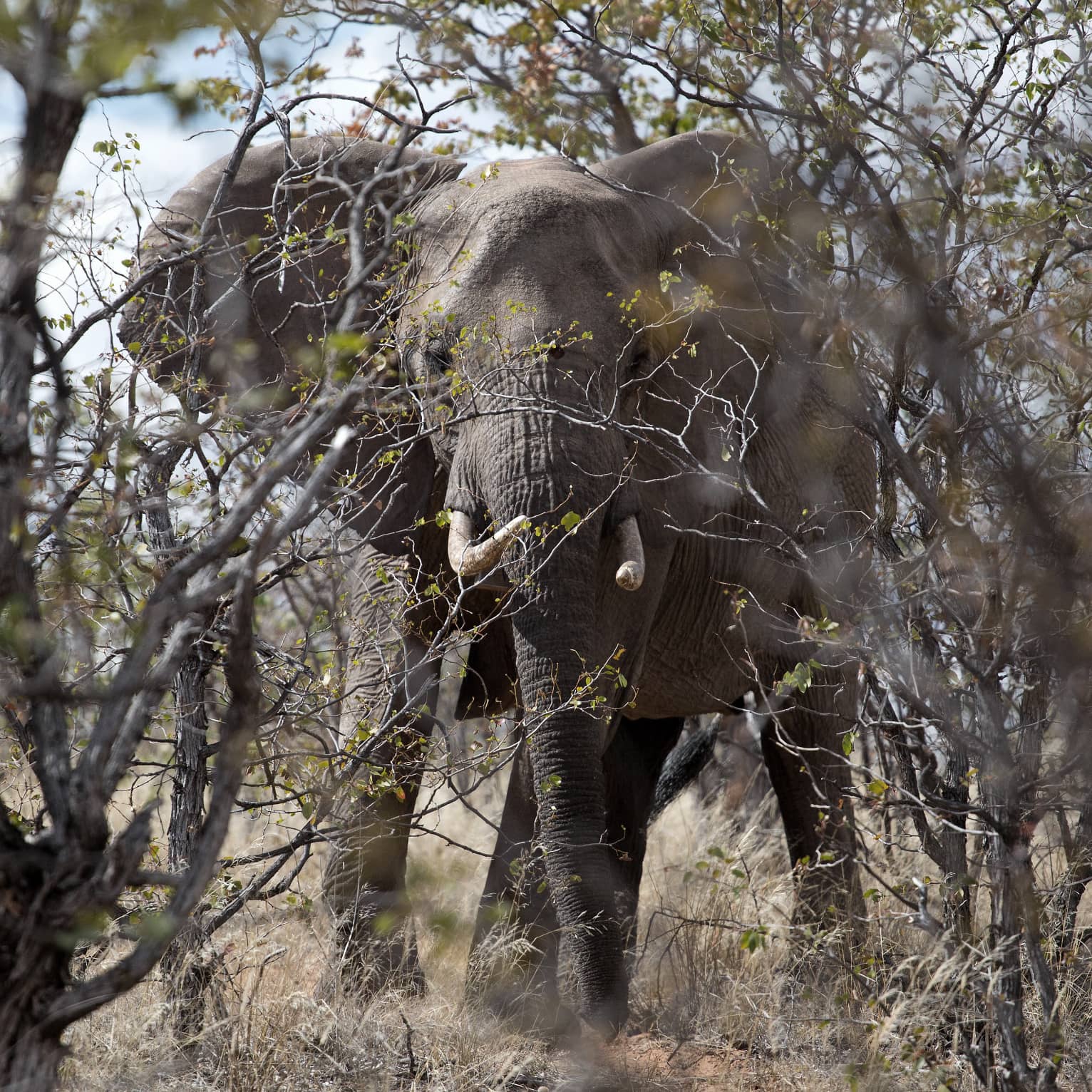 There is no greater symbol of Africa than the majestic elephant.
<![endif]-->
<![endif]-->
<![endif]-->
<![endif]-->
<![endif]-->
Our commitment to Forever
Be inspired and discover the work that De Beers Forevermark does to protect Forever.
Learn More About De Beers Forevermark