<![endif]-->
The Forevermark Artemis™ Collection
Inspired by the timeless brilliance of the Universe and the force of the Sun, Moon and Stars in creating balance in our lives, Bibhu Mohapatra presents his first ever collection of fine jewellery - Forevermark Artemis™ Collection
The Artemis Collection
An amorous line of jewellery that comes to life with handpicked De Beers Forevermark diamonds at the heart of every piece, The Forevermark Artemis™ Collection is just as beguiling as the ever luminous Universe.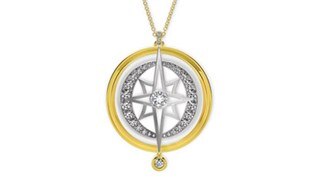 <![endif]-->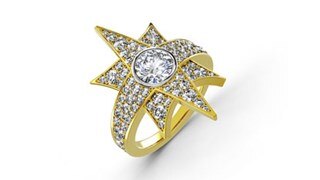 <![endif]-->
Set in different shades of gold to represent the sun, moon, and stars the collection reflects the radiant spirit of the Universe, and also imbibes its inner balance and outer strength.
<![endif]-->
<![endif]-->
<![endif]-->
<![endif]-->
<![endif]-->
<![endif]-->
The Artemis Collection™ has been exclusively designed for the contemporary woman, to inspire and illuminate the world with an ever glowing inner beauty. Four key motifs have been interpreted into unique and exquisite pieces of jewellery that includes bangles, pendants, earrings, rings and brooches.
<![endif]-->
Watch the Film
Go behind the scenes to discover the inspiration behind Bibhu's Artemis™ Collection for De Beers Forevermark.
The Artemis Collection is exclusively available in the following stores
Om Jewellers
The Twin Store, Om Jewellers Junction , L T Road, Borivili West,
Mumbai
400092
Go to store
Narayan Jewellers
Gr. Floor, Sun Plaza, 3 Vrajwadi Society, Jetalpur Road
Vadodara
390020
Go to store
Sawansukha Jewellers
9, Camac Street, (Entrance from Pretoria Street)
Kolkata
700016
Go to store
<![endif]-->
Bibhu Mohapatra and De Beers Forevermark at New York Fashion Week
Go behind the scenes to learn about Bibhu's latest collaboration with De Beers Forevermark